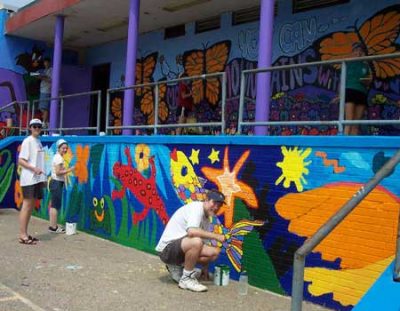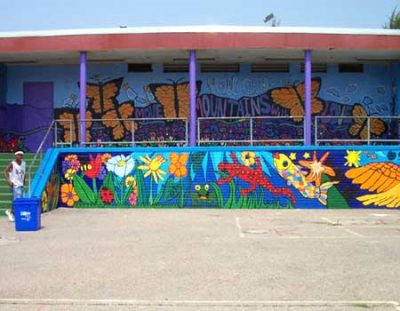 The quote "You Can Move Mountains!" is from Dr. Seuss' Oh the Places You'll Go!
This mural is one of a series where local youth, faculty, and community members picked quotes from meaningful books that inspired them. Graffiti was turned into cartoon characters here at Mcaplin Recreation Center.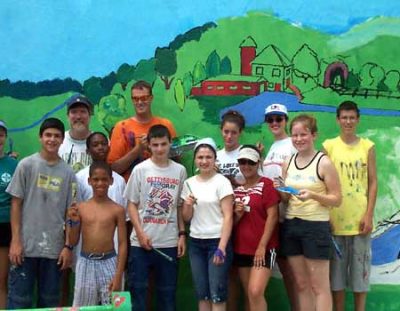 Suburban high school students from New Jersey Church Youth Group helped local youth in painting these murals and read the youth selected books!