Venezuela shares a land border with Guyana to the east, Colombia to the west, and Brazil to the south.
The world's highest waterfall is Angel Falls, located in Venezuela. It is over 3,000 feet tall.
Venezuela is in South America, with a population of 210 million people. Its capital is Caracas, and their currency is Venezuelan bolívar soberano(VES).The official language in Venezuela is Spanish.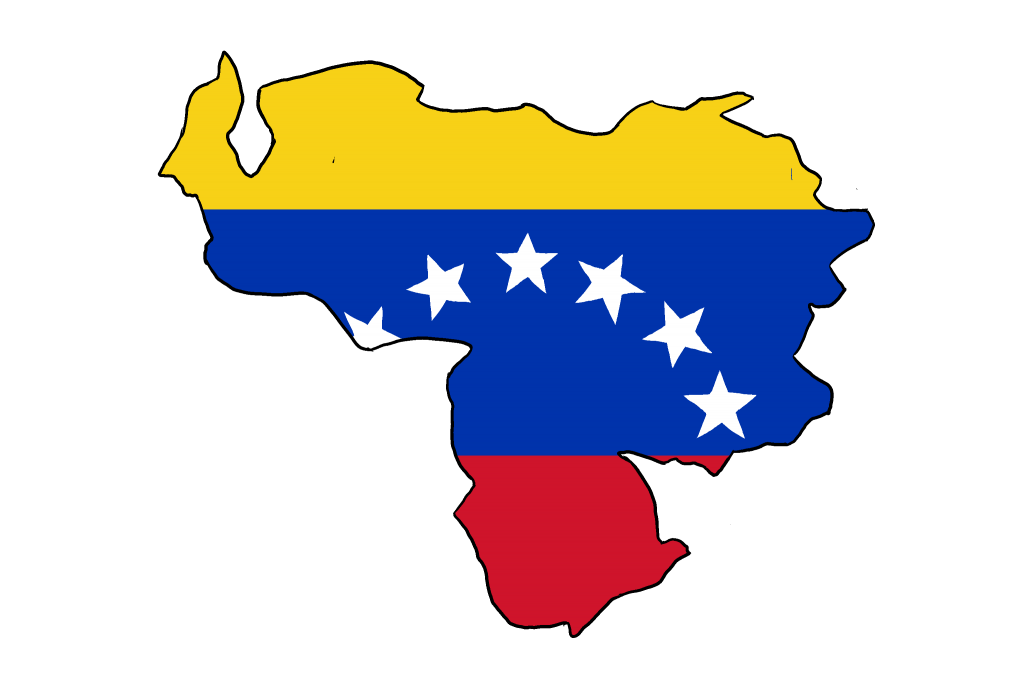 They celebrate many holidays including:
To download the flag and map:
Click on the image

Right-click and select Save Image As…