Uzbekistan, officially also the Republic of Uzbekistan, is a landlocked country in Central Asia.
Following an ancient tradition, a family member must take a bite from a small piece of Uzbek bread before departing on a journey. The rest of that bread is kept hidden or buried until the traveler comes home.
Uzbekistan is in Central Asia, with a population of 33 million people. Its capital is Tashket, and the currency is Sum (UZS). The official language spoken is Uzbek.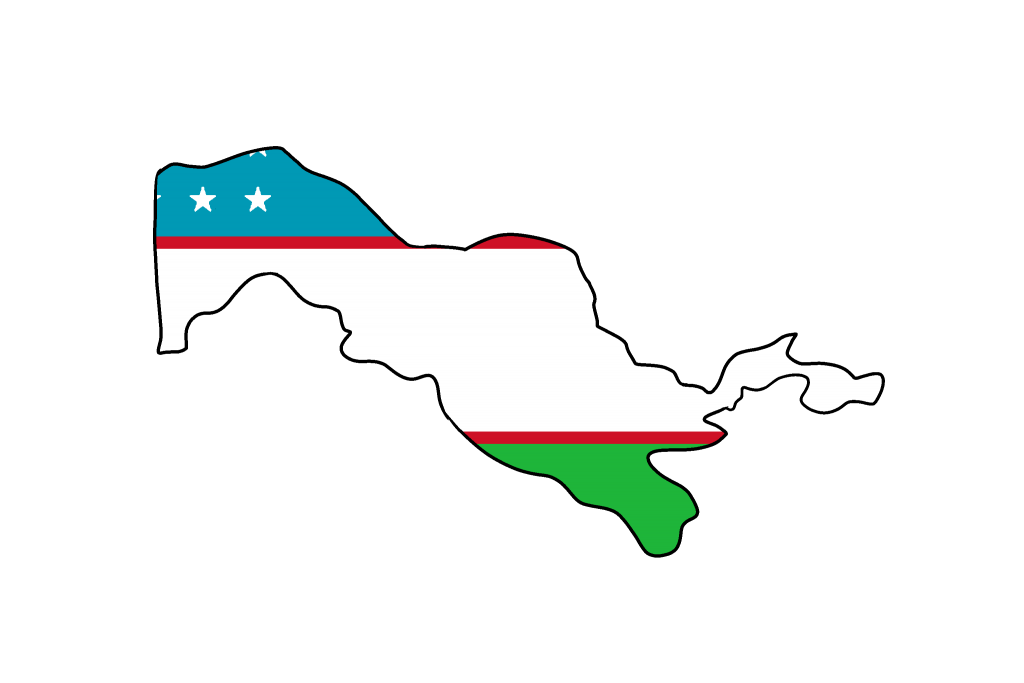 They have many holidays including:
It has 5 world heritage sites:
It also has two national parks:
To download the flag and map:
Click on the image

Right-click and select Save Image As…