The name Uruguay comes from the Uruguay River which means 'river of the painted birds' in the Guarani language. The river starts in Brazil and ends in the Rio de la Plata Basin which forms the water border between Uruguay and Argentina.
Uruguay's national anthem, which lasts more than five minutes, is the world's longest in performance duration.
Uruguay is in South America, with a population of 3.5 million people. Its capital is Montevideo, and their currency is Uruguayan peso(UYU).The official language in Uruguay is Spanish.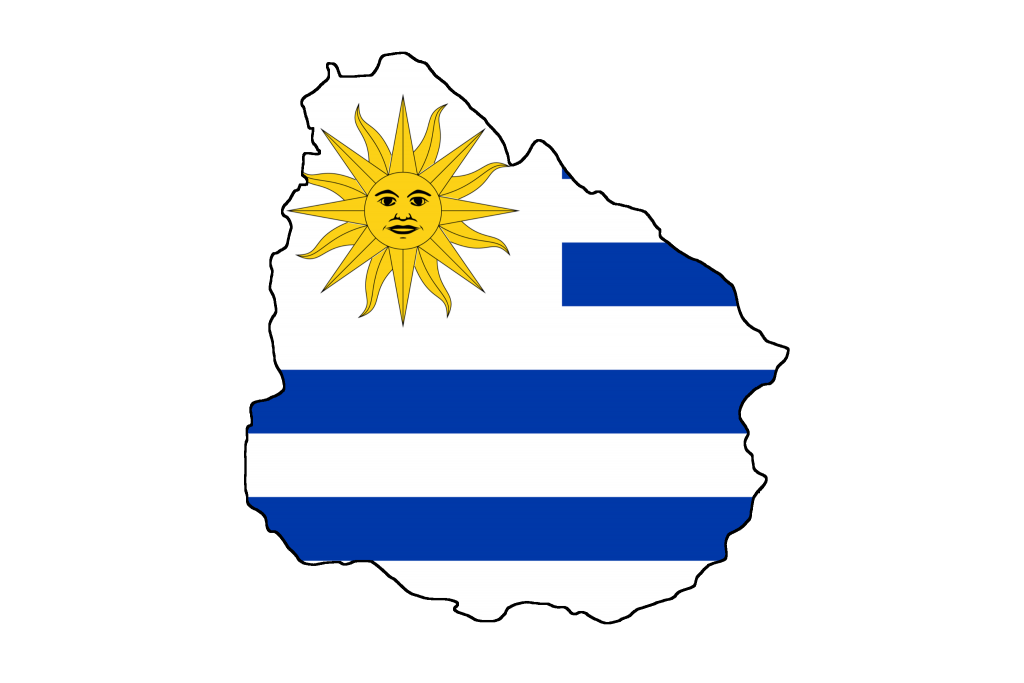 They celebrate many holidays including:
To download the flag and map:
Click on the image

Right-click and select Save Image As…