Food can be a really fun experience in our lives. Not only is it fun, but is the building blocks of our physical and mental health. Unfortunately some people don't have access to proper food. Make sure you and you community have the resources you need through our topics below.
If you're in Philly, unless you're in the affluent Center City or University City Districts, your chances of finding fresh, healthy produce will be slim. In Philadelphia, grocery stores with fresh food are few and far between. In North Philly, 40-50% of residents live over half a mile away from the nearest grocery store, and accessing these supermarkets often requires a car, which many Philadelphians don't have. Even if they do have access to a car, fresh produce is often not affordable to the many low-income communities.
This has resulted in corner stores being the primary source of food throughout the city as they provide inexpensive food options. In fact, 1 million Philadelphians, that's 2/3 of the city's population, are a short, 20-minute walk away from corner stores and similar markets.
Due to convenience, the catch to corner stores is that the foods sold there are extremely high in sugar, salt, and fat, according to the Neighborhood Food Retail Report by the Philadelphia Department of Public Health. Corner stores stock ten times as many unhealthy food products compared to healthy alternatives. Though Philly is often associated with the term "food desert," this implies a lack of access to food, which isn't the case. Instead, Philly has an over-supply of unhealthy food and shortage of healthy food.  
This lack of healthy food options in impoverished communities is what is causing the increase in obesity and diet-related diseases throughout the city. In North Philly, 1 in 6 children between the ages of 2-19 is obese. Specifically, in East Germantown, 1 in 2 children is obese.
They also suffer from diabetes and heart disease, which are both influenced by diet. North and West Philly neighborhoods in particular experience increased rates of poverty, and thus increased health problems including high cholesterol, hypertension, and heart disease.
With the relationship between poverty and access to healthy food becoming more heavily studied, there is increased support from organizations and the city to improve access to healthy food. The Food Trust has started introducing more fruits and vegetables to corner stores since they are so central to Philadelphia communities.
For individuals who quality for the Supplemental Nutrition Assistance Program, the Food Trust provide $2 worth of fresh produce for every $5 the individual spends at any of the 26 farmer's markets throughout the city. Though this is certainly a step towards decreasing rates of obesity and diet-related diseases, there is still much work to be done to create a Philadelphia community where everyone has affordable access to fresh, healthy food.  If you're interested in learning more, you can read about the City of Philadelphia's report on food insecurity here, or check out any of the resources below! 
Find Food
Food insecurity is a massive problem in Philadelphia. According to Hunger Free America's 2018 report, one in five Philadelphians is food insecure. That's about 300,000 people who are unable to afford a meal every day. Lack of food access negatively impacts physical and mental health, and no one should have to skip to a meal because they can't afford it.  
If you or someone you know is experiencing food insecurity, take a look at these next few resources!
These gardens are a really amazing way to build community ties while helping each other get access to fresh, healthy produce. Oftentimes, community gardens play the dual role of replacing vacant lots while also addressing insecurity in low-income communities.
Community Gardens are a great way to learn about gardening and fresh food, and volunteering your time to take care of the garden will help you meet your neighbors, too. To find your nearest community garden, take a look at Farming Philly and the Pennsylvania Horticulture Society's maps.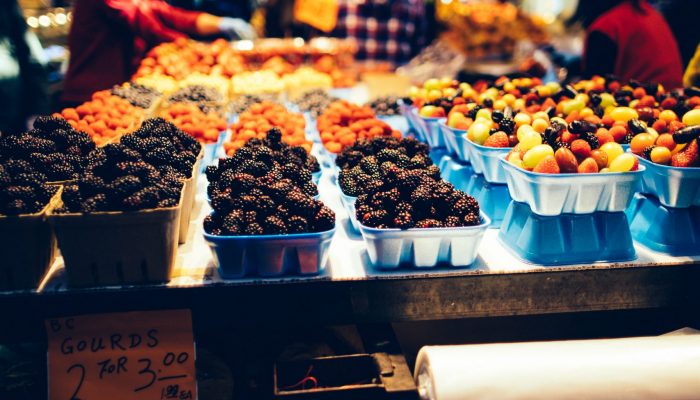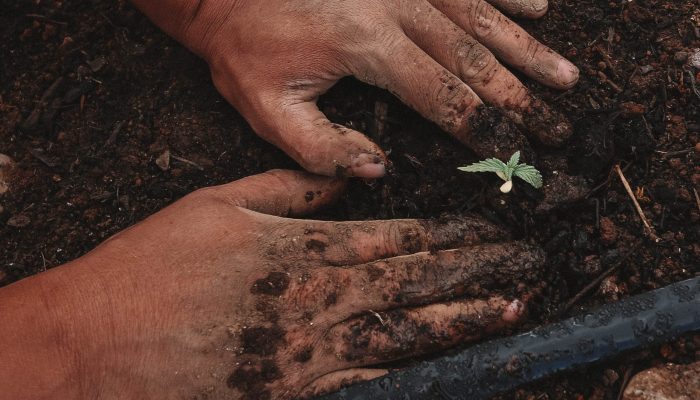 Farmers Markets are a great way to access low-cost, fresh produce. Though they are mostly open in the spring, summer, and fall, they are a great way to save money and eat fresh food for at least part of the year.
Farmers Markets also accept SNAP benefits and Food Bucks, so if you are enrolled in either of those programs, it's worth taking a trip to the market! The Food Trust has a map of all the farmers markets in the city.
Supplemental Nutrition Assistance Program
SNAP Benefits: SNAP, which stands for Supplemental Nutrition Assistance Program, is a government program that provides monetary support for residents who are food insecure. SNAP is used for buying food, and you can use them at most grocery stores and at farmers markets throughout the city.
If you're interested in learning more about SNAP and would like to apply for the program, take a look at this website from the PA Department of Human Services. 
Food insecurity is when a family is unable to possess resources and/or financial support towards providing food for themselves and their family. The causes of this include the lack of transportation to food as well as the increased cost with the decrease in quality of food. 
Philadelphia is ranked number 10 in the top 10 hungriest counties in America according to a 2017 study. The median household income in Philadelphia is $46,116, this salary isn't considered to be enough to keep up with inflation. Thus, making them more likely to be impacted by this issue. Low-income families are more likely to be affected by this issue. The wages made by many of Philadelphia's population are not high enough to keep up with the inflation of the economy. They struggle with making tough decisions, such as, putting food on the table or paying for rent and electricity amongst other necessary commodities.  
Hunger and food insecurity are harmful to not just families, but particularly the children. Children who aren't able to eat all three meals a day, tend to have poorer health, are at a higher risk to have a delay in their developments and growth, and lastly are more likely to be hospitalized. Since 2006, the absence of increased wages during the increase in inflation tripled the amount of children affected by food insecurity in a decade. Causing Philadelphia to suffer from higher rates of reported hunger than the national average. This issue needs to be addressed because of the alarmingly high rates of hunger. Food should be a natural right, it affects not just one's ability to function but also their overall well-being. 
Fight Hunger
Philadelphia suffers from higher rates of reported hunger than the national average. Food insecurity continues to be a major issue, as there is an increase in unemployment from layoffs due to COVID-19. Below are programs that provide food to children and families in Philadelphia during these difficult times.
Philabundance, is another organization providing food for children and seniors. This program is partnering with Kids Against Hunger Philadelphia to supply each child with four shelf-stable meals with six servings for each meal. A total of 24 servings can be given to all children within the service area of Philabundance. A pdf with local addresses can be found here.
For seniors, a monthly box is provided with 30 pounds of both canned and boxed food for over 4,500 seniors each month. A newsletter with the nutritional information about each food is also given. To qualify, each participant must be at least 60 years old or older, have an income at or below 130% of the federal poverty line, and lastly be a resident of either Delaware or Philadelphia county. The income guideline can be found here.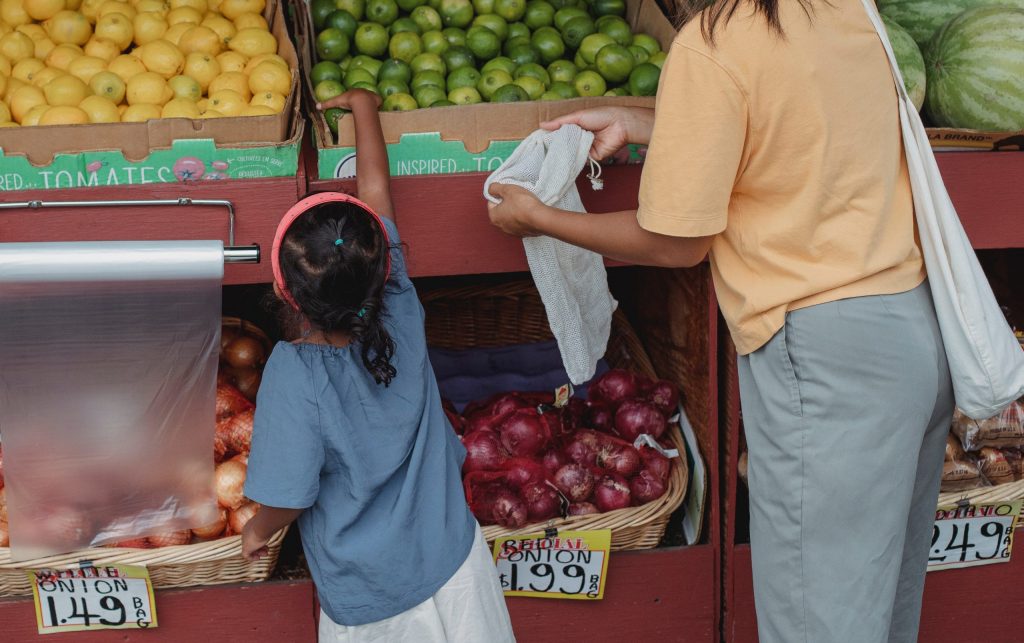 Face to Face is a nonprofit organization that provides several services to aid people living in Philly. For example,  legal services, social services, and a health center are provided in addition to  a dining room. The food distribution is provided during 12pm – 2pm on Mondays, Thursdays, and Fridays. The dining hall is located in St. Vincent's Church on 123 E Price Street in Philadelphia. Their phone number is 215-438-7939.