"Adults — if you feel uncomfortable now, you're going to feel uncomfortable for a while. Because we're never going to back down.."
Born: February 22, 2003 (Age 17)
From:

Minneapolis, MN

Education:

South High School

Occupation: Baptist Minister, Activist 
Known For: Co-Founder & Former Co-Executive Director of the US Youth Climate Strike
Fun Fact:

She is the daughter of

U.S Congresswoman Ilhan Omar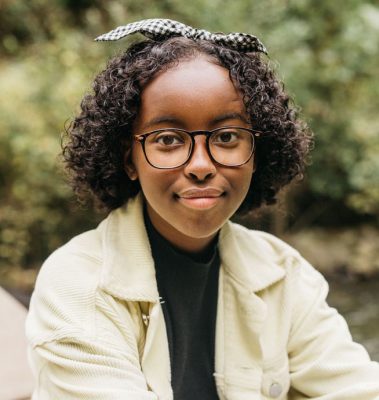 Isra Hirsi is a Co-Founder of the US Youth Climate Strike which is a climate change movement inspired by Swedish Activist Greta Thunberg. Within the organization she networks through email, and attends conference calls to plan out these strikes. All her work goes towards ensuring that her strikes around the United States makes as much impact as possible. But what are these climate strikes? They're a youth-led series of demonstrations and protests to bring awareness to climate change, and push governments to address the issue before it's too late. She is one of many to address a problem that not only plagues the U.S, but the entire world. By March 15th of 2019, strikes had already been led in over 47 countries, and Hirsi is one of the organizers that helped bring that movement to almost every state in the US. Her progress now only continues to grow. 
The thing that makes Hirsi stand out from other young activists is her passion for diversity and inclusion within the space of climate change. As a black muslim who grew up in a community where the people reassembled her, she wanted to keep her community involved in her work. She stresses the fact that climate change is affected by capitalism, white supremacy, and colonialism. Her work with Indigenous-led protests against denigration of natives with Minnesota oil pipelines, and Black Lives Matter protests emphasize this. Other problems like the droughts in her parent's home country, and air pollution in her hometown has also pushed her to express the impact of climate change on different groups of people. She believes it's crucial that we don't make climate change a white issue. It hurts everyone, and shying away from that fact will only deepen the racial divide between us all. Her TED talk on being The Angry Black Girl takes a deeper dive into the issue of race in climate change.
What can you do to help her in this fight you might ask? You don't have to feel intimidated, a little goes a long way. Hisri and fellow climate organizer Haven Coleman encourage small things such as horn honking if you pass an event during a drive. Simply making noise in support helps. If you feel even more inspired, you can do bigger things such as start organizations in your school, and host school assemblies and walkouts. Talk to teachers and other staff to see what's possible. Attend board meetings and other community events to get started in making a change. Also, don't forget to educate friends and family on the issue. Our future is what's at stake, so take the first step to make a difference today.