United Arab Emirates is mostly a flat, sandy desert except for the easternmost region, where the northern tip of the Al Hajar Mountains stretches into the country from Oman to the east.
The Burj Khalifa is a megatall skyscraper in Dubai. It has a roof height of 828 meters (2,717 feet), and with its antenna included, it stands a total height of 829.8 m (2,722 ft), making it the tallest building and the tallest structure in the world.
U.A.E. is in the Middle East, with a population of 9.6 million people. Its capital is Abu Dhabi, and the currency is Dirham (AED). The official language spoken in the United Arab Emirates is Arabic.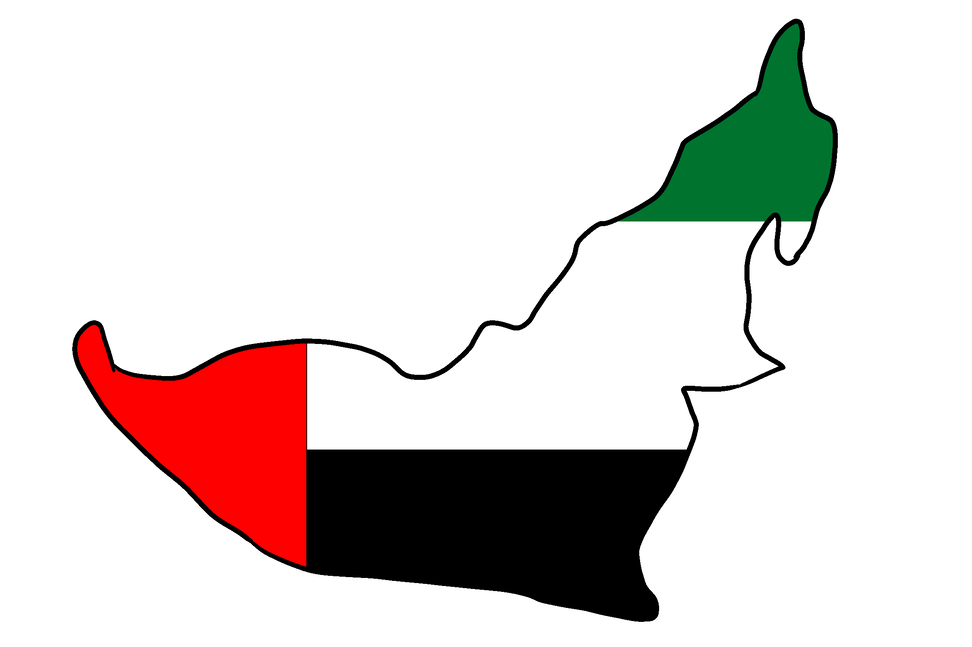 They celebrate many holidays including:
It has one world heritage site:
It also has four national parks:
To download the flag and map:
Click on the image

Right-click and select Save Image As…