Sweden is the third largest country in the European Union in area, yet it has the second lowest population density (23.5 people per square km).
Sweden is the only country in the world where donations stand for more than 1% of the GDP.
Sweden is in Northern Europe, with a population of 10.23 million people. Its capital is Stockholm, and their currency is Swedish krona. The official language in Sweden is Swedish.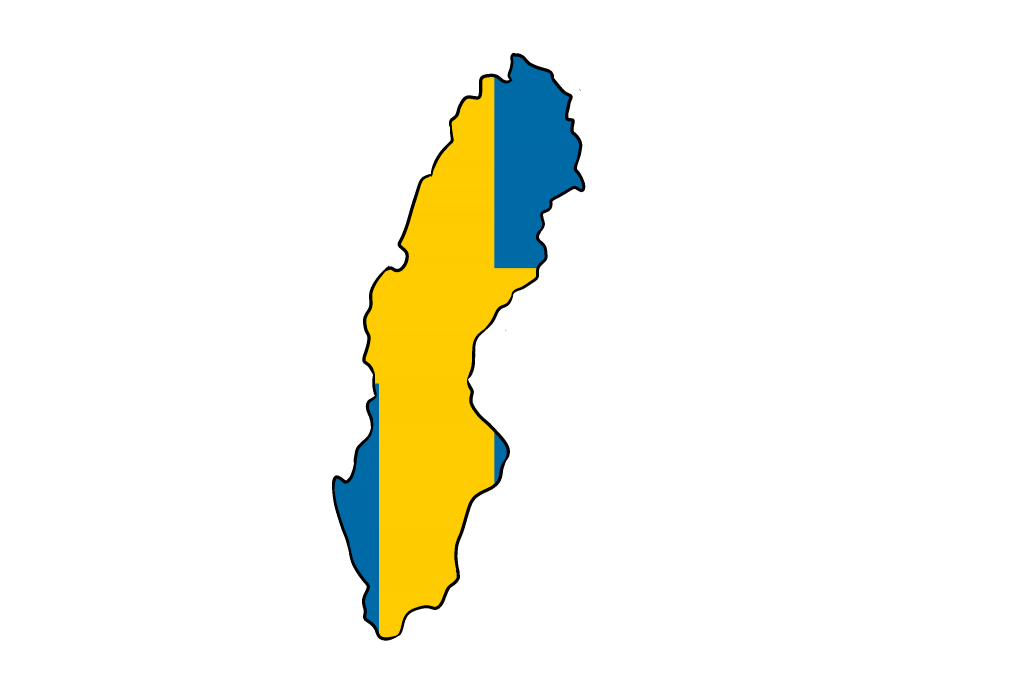 They celebrate many holidays including: 
To download the flag and map:
Click on the image

Right-click and select Save Image As…