San Marino is one of the world's smallest countries。
It is considered to have the oldest surviving national constitution in the world. The San Marino constitution was drafted in 1600, in Latin, and comprises a series of six books, referred to as The Statutes of 1600.
It was probably the first country in the world to establish a regular postal service.
San Marino is in Southern Europe, with a population of 33.8 thousand people. Its capital is San Marino, and their currency is Euro. The official language is Italian.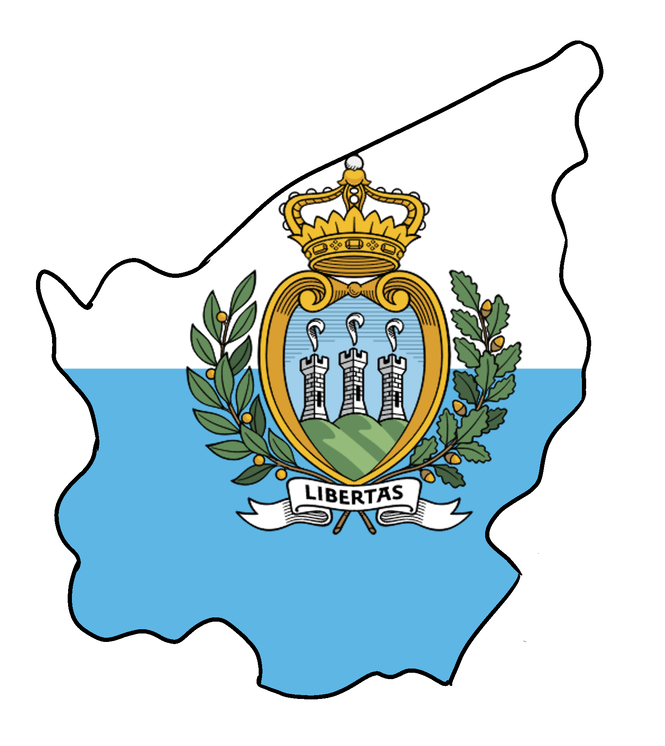 They celebrate many holidays including:
To download the flag and map:
Click on the image

Right-click and select Save Image As…