Rwanda is known as the "Land of a Thousand Hills" due to its numerous mountains and hills within the country.
Rwanda has a car-free day each month in which the government encourages citizens to exercise and focus on healthy living. There are also many car-free zones where pedestrians and cyclists can roam freely.
Rwanda is in East Africa, with a population of 12.3 million people. Its capital is Kigali, and their currency is Rwandan Franc. The official languages in Rwanda are Kinyarwanda, English, and French.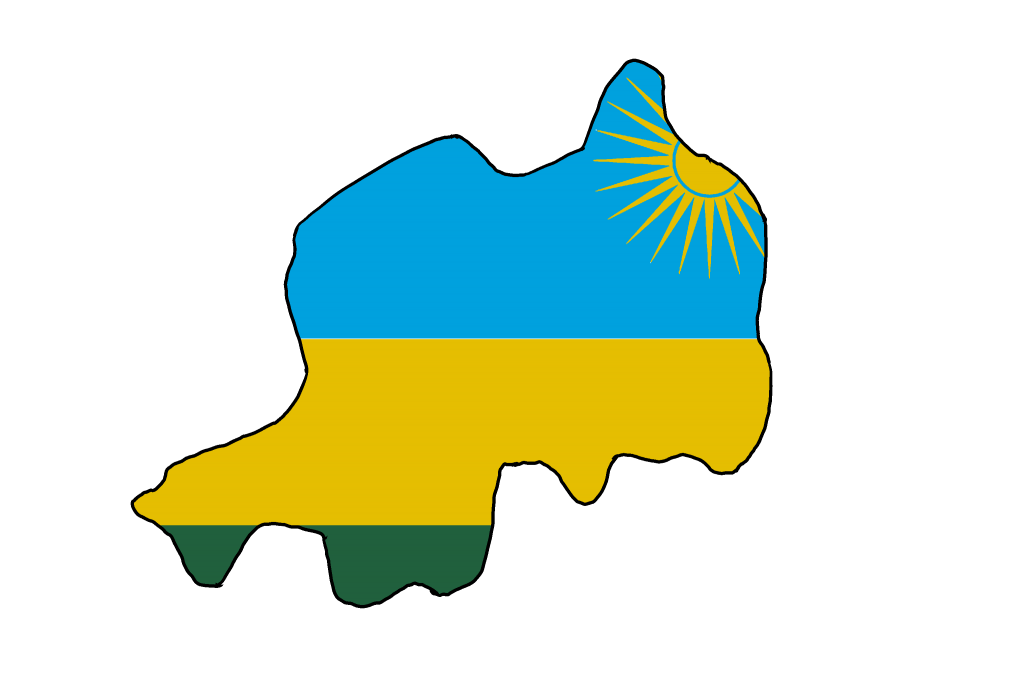 They celebrate many holidays including:
To download the flag and map:
Click on the image
Right-click and select Save Image As…