Niger is a landlocked country in Western Africa. The terrain is mostly desert plains and sand dunes with large plains in the south and hills to the north.
It is bordered by Libya to the northeast, Chad to the east, Nigeria and Benin to the south, Burkina Faso and Mali to the west, and Algeria to the northwest.
Niger has a population of 22.44 million people. Its capital is Niamey, and the currency is West African CFA franc. The official language spoken in Niger is French.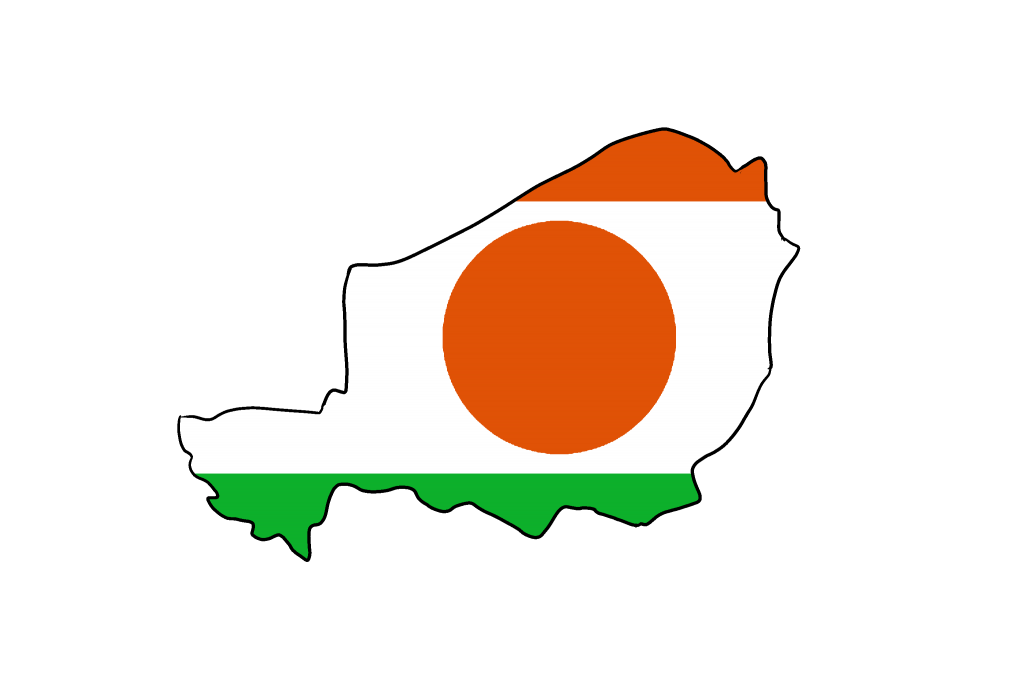 To download the flag and map:
Click on the image

Right-click and select Save Image As…