Moldova has a well-developed network of rivers and streams, all draining south to the Black Sea, but only about one-tenth of these exceed 6 miles (10 km) in length, and even fewer exceed 60 miles (100 km).
Moldova's greatest resources are its fertile soil and its climate, both of which contribute to the agricultural potential of the country. 
The Republic of Moldova is in Eastern Europe, with a population of 3.55 million people. Its capital is Chișinău, and their currency is Moldovan leu. The official language in Moldova is Romanian.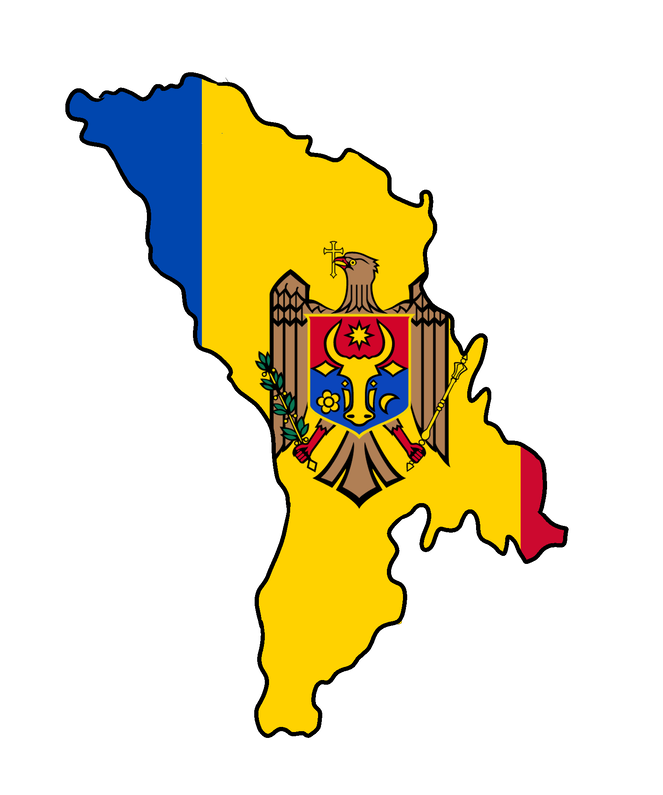 They celebrate many holidays including:
To download the flag and map:
Click on the image

Right-click and select Save Image As…