"It was hard. We didn't have books, CDs, to play along. We tried transcribin' tunes. When jazz came on, you got eight bars on Friday night. When he comes on again you try again."
Name:

Robert Bootsie Barnes

Born:

November 27, 1937

Died:

April 22, 2020 (Age 82)

From:

Philadelphia, PA

Occupation: Musician
Works: Robert Bootsie Barnes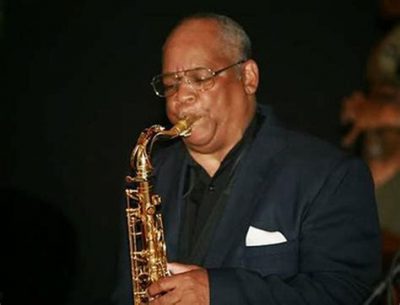 Robert "Bootsie" Barnes was an American jazz tenor saxophonist from Philadelphia. In the 1950s, Barnes played with various musicians in Philadelphia, including Lee Morgan, Philly Joe Jones and Bill Cosby (then a drummer). During the 1960s, he performed with various organists including Jimmy Smith and Don Patterson, with whom he recorded in 1978. In the 1980s, he toured with Sonny Stitt. He continued to play in his home town and recorded his album "You Leave Me Breathless!" in 1995. 
Barnes died in Wynnewood, Pennsylvania at age 82 on April 22, 2020 from COVID-19.
This ASI Special event is an ongoing volunteer-led project made by people like you, using multiple educational sources regularly being revised and updated. We would love your assistance if you or your group would like to get involved, learn more here.