"What kept me sane was knowing that things would change, and it was a question of keeping myself together until they did."
Name: Eunice Kathleen Waymon (Stage name: Nina Simone)
Born:

February 21, 1933

Died:

April 21, 2003 (Age 70)

From:

Tryon, North Carolina

Occupation: Musician
Works: Nina Simone
Awards: 

Grammy Hall of Fame

Fun Fact: Her concert debut, a classical recital, was given when she was 12. Simone later said that during this performance, her parents, who had taken seats in the front row, were forced to move to the back of the hall to make way for white people. She said that she refused to play until her parents were moved back to the front, and that the incident contributed to her later involvement in the civil rights movement.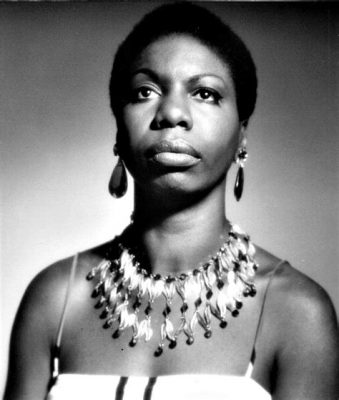 Eunice Kathleen Waymon , known professionally as Nina Simone, was an American singer, songwriter, musician, arranger, and civil rights activist. Her music spanned a broad range of musical styles including classical, jazz, blues, folk, R&B, gospel, and pop.
This ASI Special event is an ongoing volunteer-led project made by people like you, using multiple educational sources regularly being revised and updated. We would love your assistance if you or your group would like to get involved, learn more here.