"The wonderful thing about being an artist is that there is no end to creative expression."
Name: Loïs Mailou Jones
Born:

November 3rd, 1905

Died:

June 9th, 1998 (Age 92)

From: 

Boston, Massachusetts

Occupation: Artist
Awards: List of awards given
Fun Fact:

In 1955, Jones unveiled portraits of the Haitian president and his wife commissioned by United States President Dwight D. Eisenhower.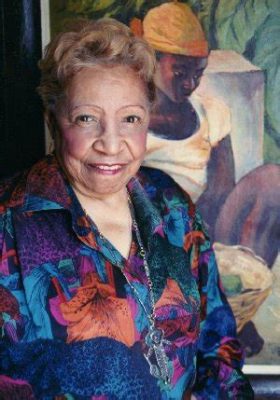 Loïs Mailou Jones was an influential artist and teacher during her seven-decade career. Jones was one of the most notable figures to attain fame for her art while living as a black expatriate in Paris during the 1930s and 1940s. Despite her extensive portfolio, teaching career, and cultural work in other countries, she had been left out of the history books because she did not stick to typical subjects that were "suitable for African Americans to paint".
This ASI Special event is an ongoing volunteer-led project made by people like you, using multiple educational sources regularly being revised and updated. We would love your assistance if you or your group would like to get involved, learn more here.