"All life has a pattern, and once you can tap into that pattern, you tap into all aspects of life."
Name:

Jymie Merritt

Born:

May 3, 1926

Died:

April 10, 2020 (Age 93)

From:

Philadelphia, Pennsylvania

Occupation: 
Awards: The Forerunners, the Jazz Messengers, Jazz Heritage Award (2009), Living Legend Jazz Award (2013)
Fun Fact:

He worked within real estate in his early life, he helped to establish the Vine Memorial Baptist Church, and he is a World War 2 veteran.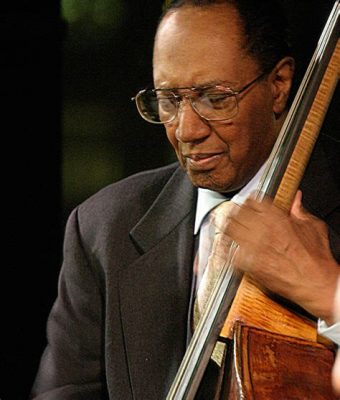 James Releigh Merritt or Jymie Merritt was an American bassist and composer who played alongside well-known jazz and blues artists including B.B. King, the Jazz Messengers, Chet Baker, and Max Roach. He was one of the earliest adopters of the electric bass. One of Jymie Merritt's career highlights as a composer was when he reunited with Jazz Messenger trumpeter Lee Morgan. Morgan's Live at the Lighthouse featuring Merritt's composition "Absolutions" has since become a jazz classic. Merritt's ensemble, the Forerunner, created jazz music that utilized Merritt's own system of unique approaches to composition and has inspired musicians all around.
This ASI Special event is an ongoing volunteer-led project made by people like you, using multiple educational sources regularly being revised and updated. We would love your assistance if you or your group would like to get involved, learn more here.