"I don't think there's a good excuse for being unhappy."
Name:

Jerry Garcia

Born:

August 1, 1942

Died:

August 9, 1995 (Age 53)

From:

San Francisco, California

Occupation: Musician
Awards: 

He was ranked 13th in Rolling Stone's "100 Greatest Guitarists of All Time" cover story, 

Jerry Garcia was inducted into the Rock and Roll Hall of Fame as a member of the Grateful Dead in 1994, 

Grammy Hall of Fame (1999), 

Grammy Lifetime Achievement Award (2000)

Fun Fact: He has an ice cream flavor named after him! Ben & Jerry's Cherry Garcia is one of their top selling flavors, and is made of cherry ice cream, mixed with cherries and chocolate chucks.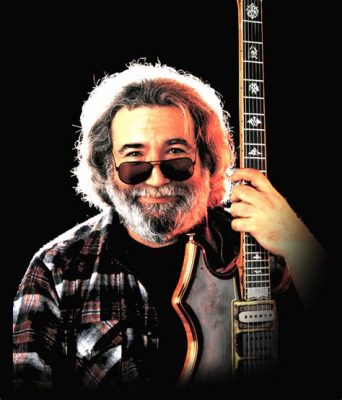 Jerry Garcia was an American singer-songwriter and guitarist, best known for being a principal songwriter, the lead guitarist and a vocalist with the rock band the Grateful Dead, of which he was a founding member and which came to prominence during the counterculture of the 1960s. Garcia was also renowned for his musical and technical ability, particularly his ability to play a variety of instruments and sustain long improvisations with the Grateful Dead. Garcia believed that improvisation took stress away from his playing and allowed him to make spur of the moment decisions that he would not have made intentionally.
This ASI Special event is an ongoing volunteer-led project made by people like you, using multiple educational sources regularly being revised and updated. We would love your assistance if you or your group would like to get involved, learn more here.