"I sing the songs that people need to hear"
Name:

Jamesetta Hawkins (Stage name: Etta James)

Born:

January 25, 1938

Died:

January 20th, 2012 (Age 73)

From:

Los Angeles, California

Occupation: Musician
Awards:

Grammy Award for Best Jazz Vocal Performance (1995,

Mystery Lady: Songs of Billie Holiday

), 

Grammy Award for Best Contemporary Blues Album (2004,

Let's Roll

), 

Grammy Award for Best Traditional Blues Album (2005,

Blues to the Bone

), 

Grammy Hall of Fame Award (1999,

At Last

), 

Grammy Lifetime Achievement Award (2003), 

Grammy Hall of Fame Award (2008,

The Wallflower

), 

Blues Hall of Fame (2001)

Fun Fact:

In early 1955, she and an aspiring singer, the 19-year-old Elvis Presley, shared a bill in a large club just outside Memphis. In her autobiography, she noted how impressed she was with the young singer's manners.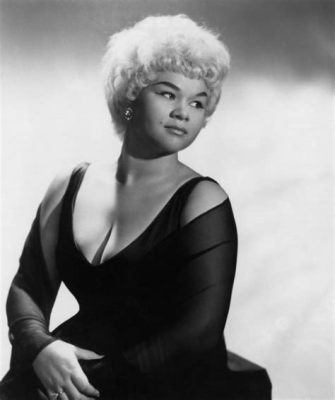 Jamesetta Hawkins, known professionally as Etta James, was an American singer who performed in various genres, including blues, R&B, soul, rock and roll, jazz and gospel. James's powerful, deep, earthy voice bridged the gap between rhythm and blues and rock and roll. Starting her career in 1954, she gained fame with hits such as "The Wallflower", "At Last", "Tell Mama", "Something's Got a Hold on Me", and "I'd Rather Go Blind".
This ASI Special event is an ongoing volunteer-led project made by people like you, using multiple educational sources regularly being revised and updated. We would love your assistance if you or your group would like to get involved, learn more here.