"I have no favorite. My favorite thing is whatever I'm doing."
Born: January 16, 1950
From: Kobe, Japan
Occupation: Vocalist, Musician
Known For: Solo work as a singer as well as the former lead singer for the band Can.
Contribution/Impact: Credited for pushing the threshold of rock/punk vocals in Europe
Link to art/Pieces: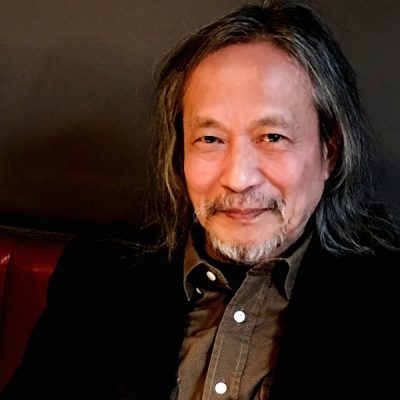 Damo began traveling around Europe in the late 1960s, leaving his home in Japan. He would often do street performances (or busking) and was eventually discovered in Munich by members of the krautrock band Can, who he joined in performance later that same day. After Damo joined Can in 1970, the group maintained steady breakthroughs in their music. He left Can in 1973, ending their brief career together. After a hiatus from music and a rigorous cancer treatment, Suzuki began creating music again in 1983, contributing to Germany's underground scene ever since.
This ASI Special event is an ongoing volunteer-led project made by people like you, using multiple educational sources regularly being revised and updated. We would love your assistance if you or your group would like to get involved, learn more here.