Micronesia islands are found 1,802 miles north of eastern Australia and 2,485 miles southwest of the main islands of Hawaii.
The Federated States of Micronesia is scattered over a vast area of ocean about 1 million square miles, which is equivalent in size
Micronesia is located in Oceania, with a population of 112 thousand people. Its capital is Palikir, and the currency is the United States Dollar (USD). The official languages spoken are Chuukese, Kosraean, and Pohnpeian.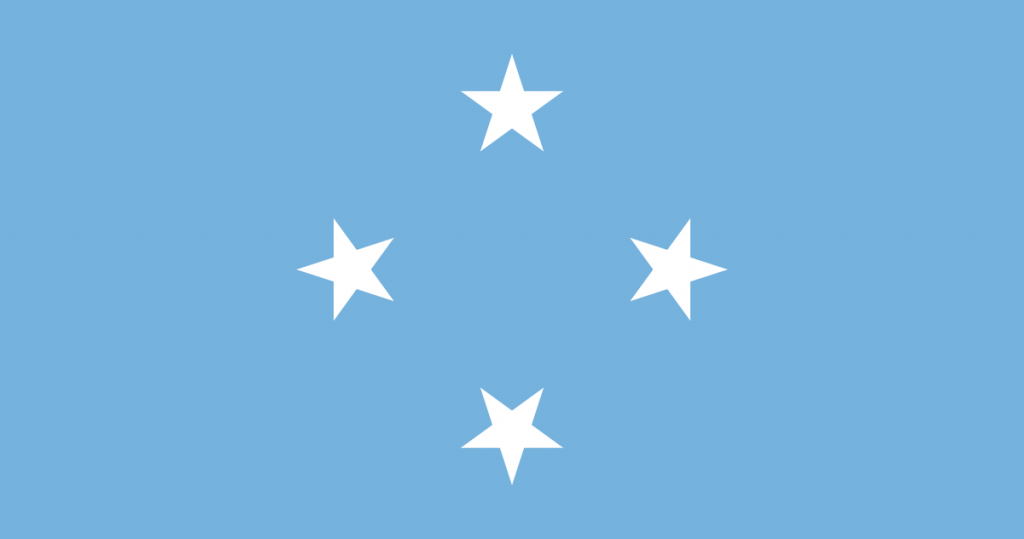 They celebrate many holidays including:
To download the flag and map:
Click on the image

Right-click and select Save Image As…