Lake Malawi covers more than one-fifth the country's total area. The lake is the ninth largest in the world and the third largest and second deepest lake in Africa.
Malawi's climate is generally tropical. The rain season extends from November to April.
Malawi is in East Africa, with a population of 18 million people. Its capital is Linlongwe, and their currency is Malawian Kwacha. The official language of Malawi is English while their national language is Chichewa.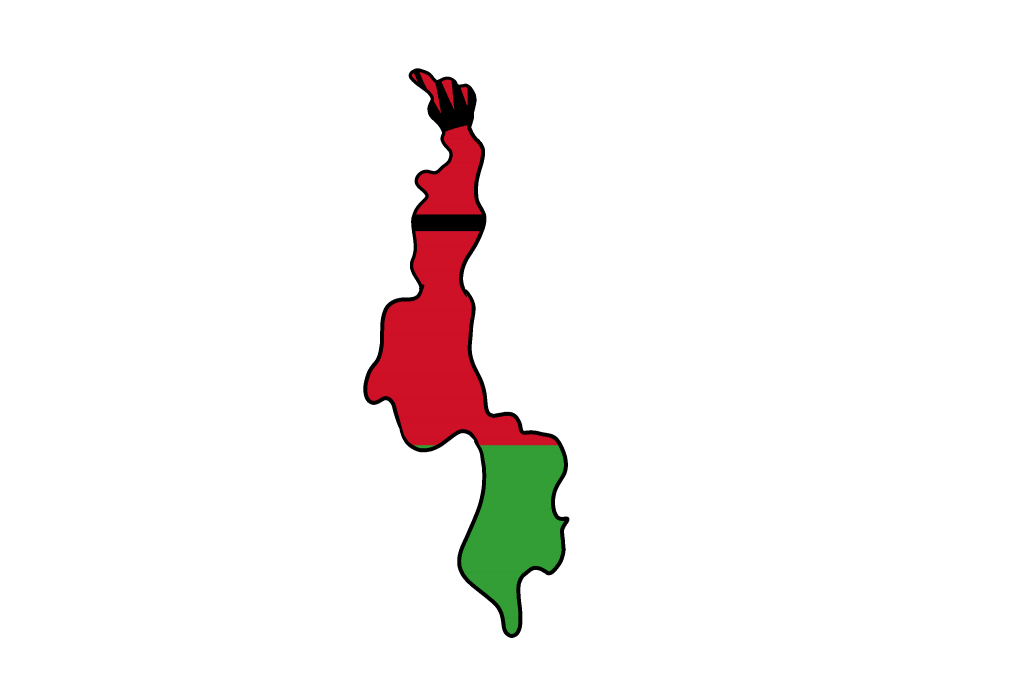 They celebrate many holidays including:
To download the flag and map:
Click on the image
Right-click and select Save Image As…