According to a study made by a French scientist in 1989, Lithuania is positioned in a geographical center of Europe. 
The longest Lithuanian word is: "nebeprisikiškiakopūsteliaujantiesiems" which has 37 letters and the exact meaning of the word is something like: "a group of people who used to go to a forest, to pick up some rabbit grass, but are no longer doing that".
Lithuania is in Northeastern Europe, with a population of 2.79 million people. Its capital is Vilnius, and their currency is Euro. Their official language is Lithuanian.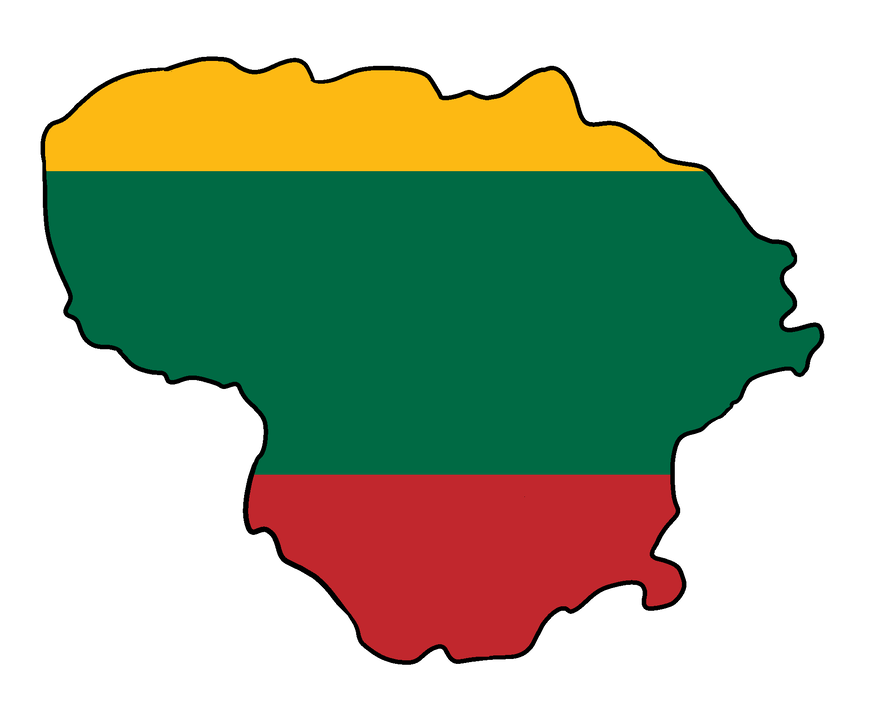 They celebrate many holidays including:
To download the flag and map:
Click on the image

Right-click and select Save Image As…