"Sometimes, folks make us feel strange. But those folks, they'll have to catch up. "
Name:

Sylvester

Born:

September 6, 1947

Died:

December 16, 1988

From: 

Watts, California

Pronouns: He/Him
Contribution/Impact: Sylvester was a disco superstar that was known for his flamboyant and androgynous appearance.
Occupation: Musician
Known For:  "You Make Me Feel (Mighty Real)" and

"Dance (Disco Heat)"

.

Awards:

Best Male Disco Act from Disco Magazine (1979)

Interesting Facts:

Sylvester first started singing gospel music in churches when he was a little kid and was referred to as "The Child Wonder of Gospel."
Sylvester (born Sylvester James Jr.) didn't much care for riding bikes and fishing instead he spent time as a kid instead playing with dolls and wearing his mother's heels and jewelry. His mother told him he was very strange and his only reply was "That's ok." And Sylvester kept this mentality throughout the rest of his life and career choosing to dress and act how he wanted rather than satisfying those around him. He had much success as a disco star and had performances so energetic that the dancing audience would cause the venue to visibly shake. When Disco died, Sylvester's fame and notoriety stalled until the 80s when dance music became popular giving Sylvester another surge in popularity until his passing in 1988.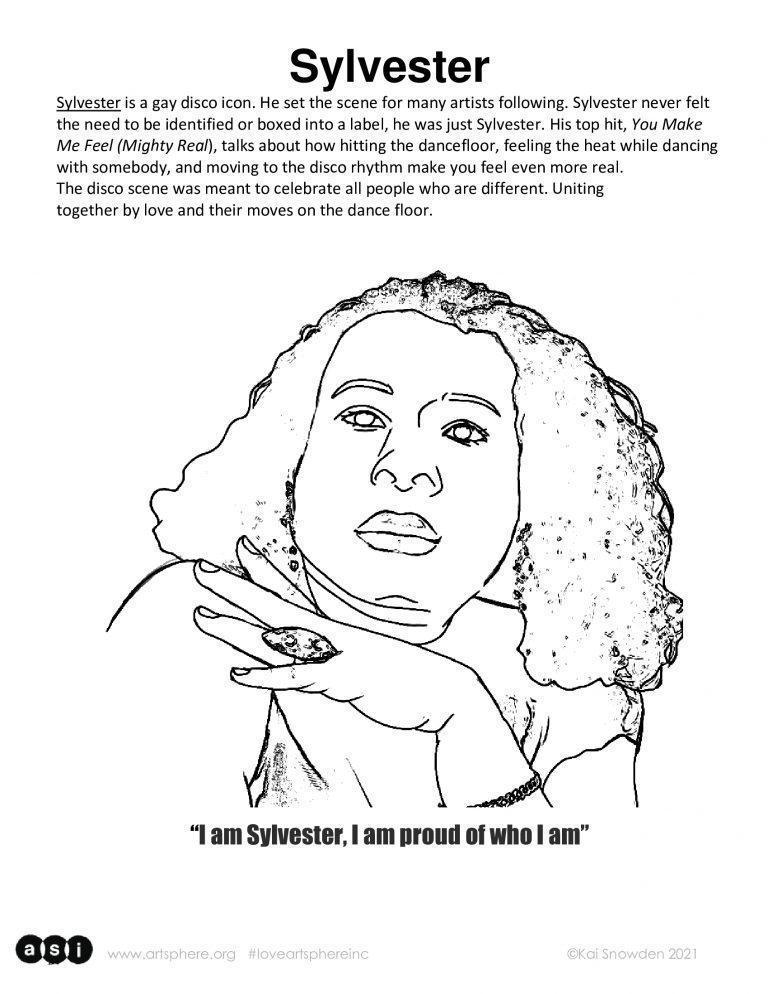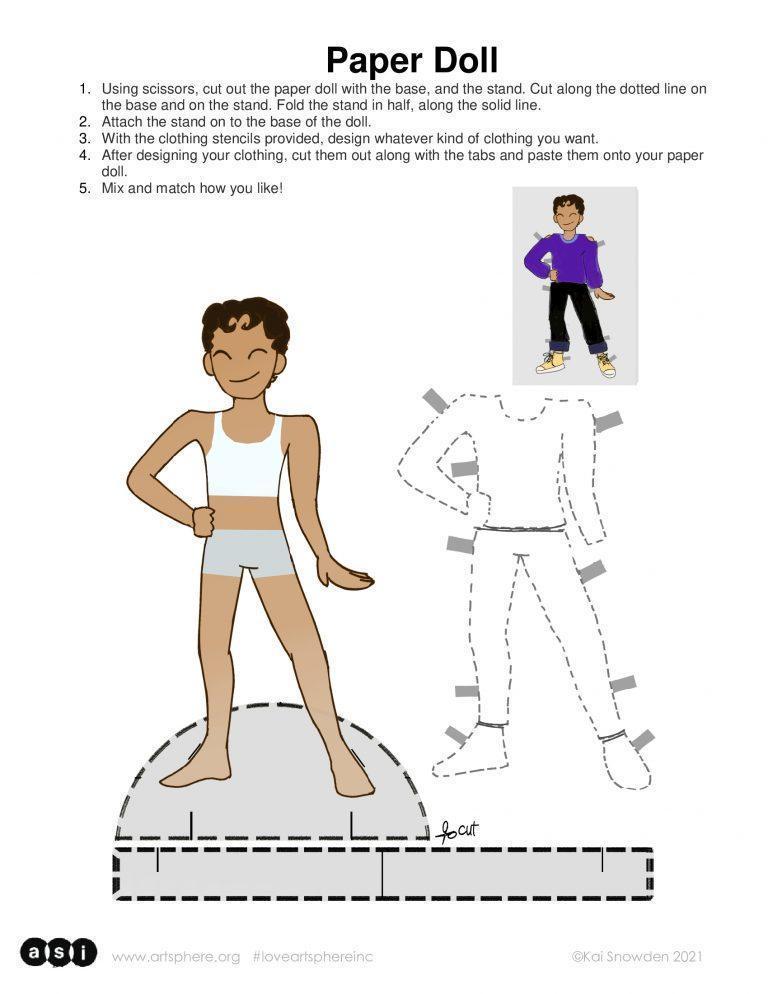 Handout
To download the Handout:
Click on the image
Right-click and select Save Image As…
Print
Read and follow the directions in the images.
Cut out and use for a selfie to share on our social media page.
Download a card and envelope template and write about an idea this leader inspires.
Check out The Attic for more resources and events for Philadelphia's LGBT+ youth!
This ASI Special event is an ongoing volunteer-led project made by people like you, using multiple educational sources regularly being revised and updated. We would love your assistance if you or your group would like to get involved, learn more here.