"I don't know what happens now, and that's alright. I don't have any secrets I need kept anymore… I feel like a free man."
Name: Frank Ocean
Born:

October 28, 1987

From:

New Orleans, LA, USA

Pronouns: He/him
Contribution/Impact:

Frank Ocean is a critically acclaimed and successful music artist

, with b

oth of his albums

being nominated for various awards. His music has been credited as bringing a jazz and funk

influence

to R&B.

Ocean has been praised for pushing the boundaries of R&B, hip-hop, and pop.

 



Occupation:

Singer, Songwriter, Producer, Photographer

 

Known For:

"Lost" (2012)

,

"Thinkin Bout You" (2012)

,

"Nights" (2016)

Awards: 2 Grammy Awards in 2013, Brit Award in 2013, GLAAD Media Award in 2013
Interesting Facts: He attempted to change his name to "Christopher Francis Ocean" on his 23rd birthday, but officially changed it to Frank Ocean a few years later.
In 2011, Frank Ocean released his critically successful mixtape, Nostalgia, Ultra, the success of which led to the release of his debut studio album in 2012, Orange, which became one of the most acclaimed albums of 2012, being nominated for various awards. In 2016, Ocean released both a visual project named Endless, and his second album Orange which also became critically acclaimed, being certified platinum by RIAA. The album is praised for challenging conventions in modern R&B and pop. In 2012, Ocean published an open letter on his Tumblr blog talking about the man that was his first true love and this man's positive influence. Numerous celebrities supported Ocean's coming out, including Beyoncé and Jay-Z, saying that his decision to come out publicly will give LGBTQ+ youths hope.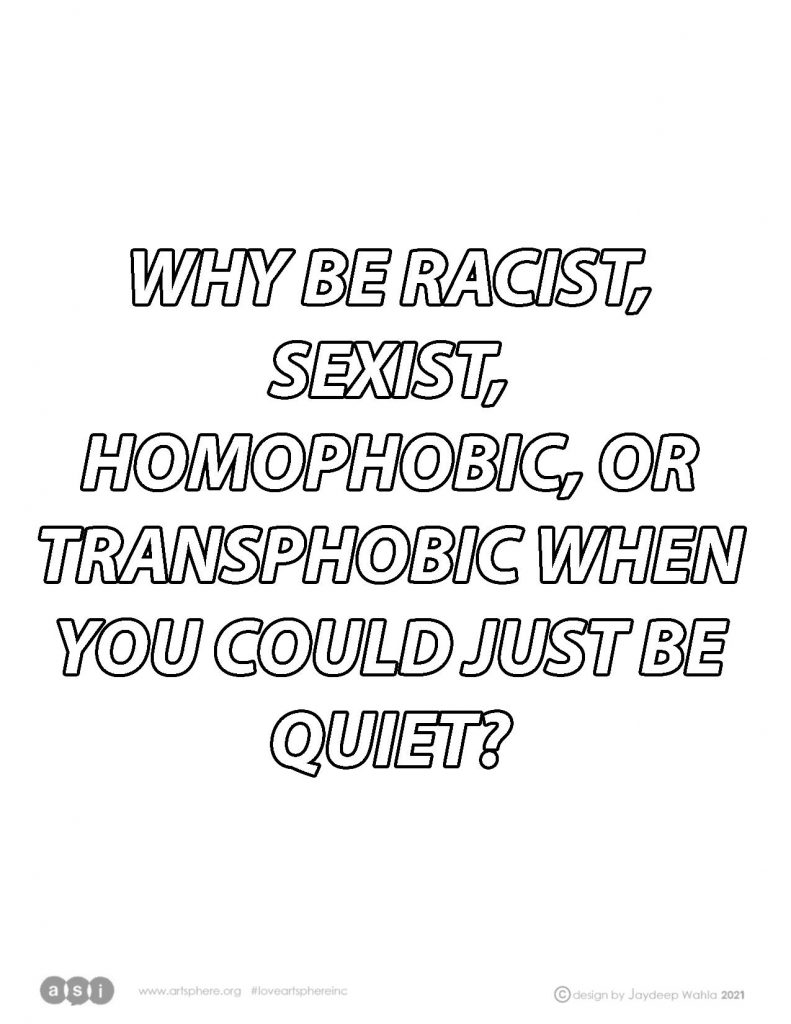 Handout
To download the Handout:
Click on the image
Right-click and select Save Image As…
Print
Decorate and personalize the empty space in the image.
Cut out and use for a selfie to share on our social media page.
Download a card and envelope template and write about an idea this leader inspires.
Check out The Attic for more resources and events for Philadelphia's LGBT+ youth!
This ASI Special event is an ongoing volunteer-led project made by people like you, using multiple educational sources regularly being revised and updated. We would love your assistance if you or your group would like to get involved, learn more here.