Ireland's nickname is the Emerald Isle because of its lush, green fields.
St. Patrick wasn't Irish!
Green wasn't always associated with St. Patrick. In fact, historians say that St. Patrick's color was light blue. Wearing green came about during the 1798 Irish Rebellion when the clover became a symbol of Irish nationalism.
Ireland is located in Western Europe, with a population of 6.572 million people. Its capital is Dublin and the currency is the Euro. The official languages of Ireland are Irish and English.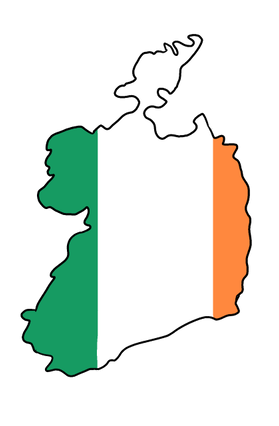 They celebrate many holidays including:
It has two world heritage sites:
It also has six national parks including: