In 1946 French Guiana became an overseas department of France.
France use to send some of its criminals to Devil's island which is a prison colony of the coast of French Guiana. The prison was closed in the early 1500s.
French Guiana is an overseas department/region and single territorial collectivity of France on the northern Atlantic coast of South America in the Guianas, with a population of 0.29 million people. Its capital is Cayenne, and their currency is Euro. The official language is French.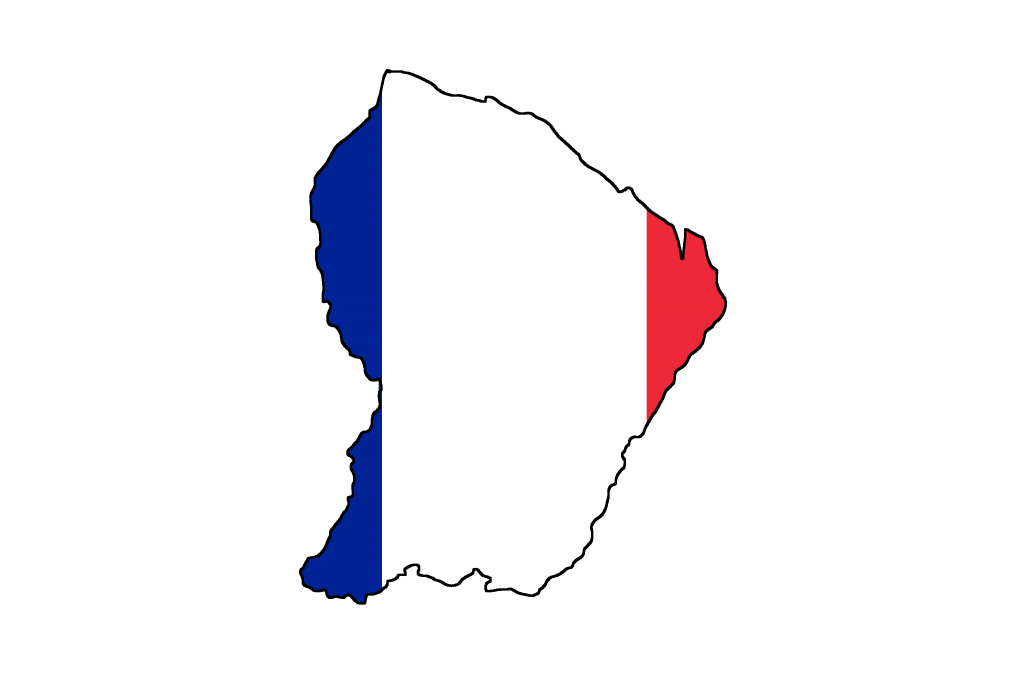 They celebrate many holidays including:
To download the flag and map:
Click on the image

Right-click and select Save Image As…