Colombia is the world's leading source of emeralds and its coffee is world – renown.
One-third of the country is Amazon-Rainforest. The Amazon Jungle is a moist forest that covers about 40% of the South American continent. The majority of the forest – 60% – is contained in Brazil, followed by Peru with 13% and Colombia with 10%.
Colombia is in South America, with a population of 50.6 million people. Its capital is Bogota, and their currency is Colombian peso(COP). The official language in Colombia is Spanish.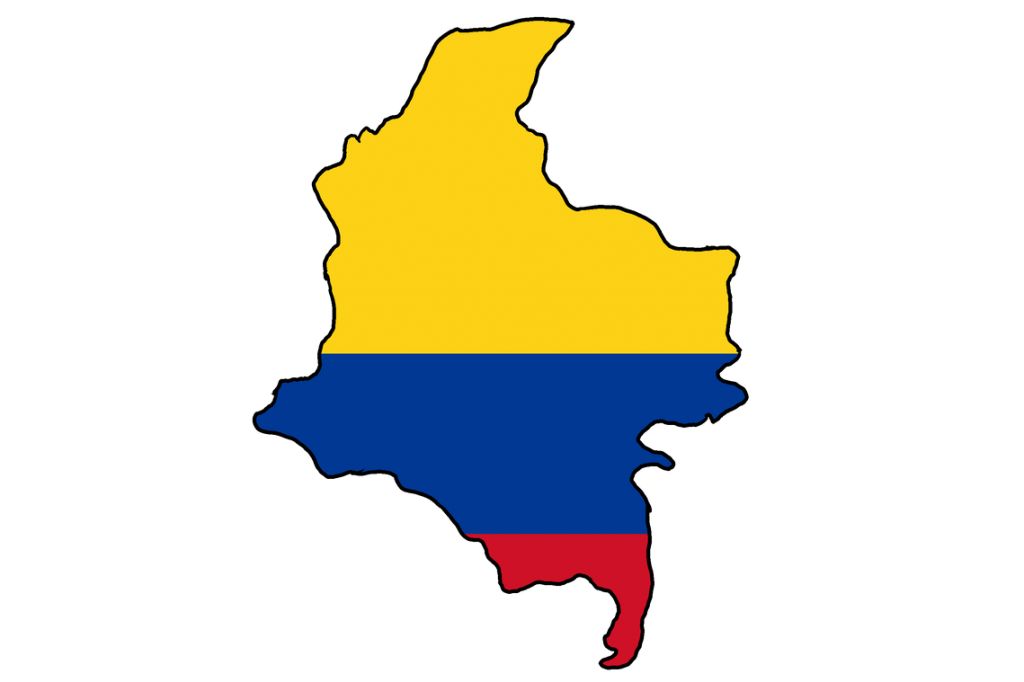 They celebrate many holidays including:
To download the flag and map:
Click on the image

Right-click and select Save Image As…