The amazon river flows through Brazil, it is the 2nd largest river in the world.
Football (soccer) is the most popular sport in Brazil with the national team consistently among the best in the world, winning the World Cup a record 5 times.
Brazil is in South America, with a population of 211 million people. Its capital is Brasilia, and their currency is Brazilian real(BRL).The official language in Brazil is Portuguese.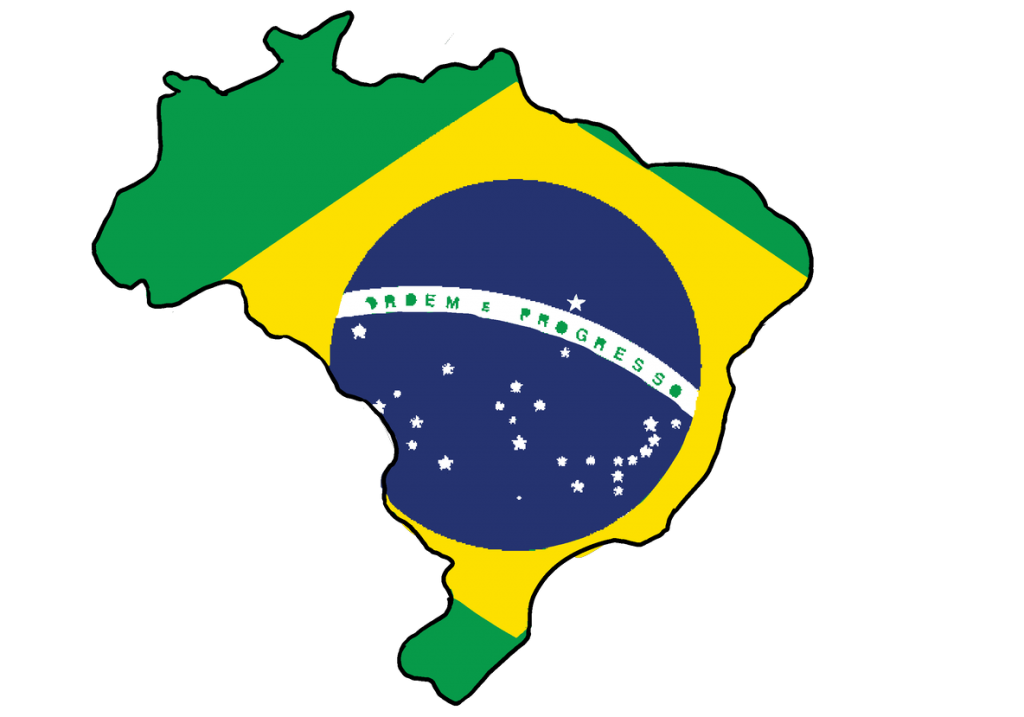 They celebrate many holidays including:
To download the flag and map:
Click on the image

Right-click and select Save Image As…