Mexico's capital, Mexican City, is sinking every year, but they still got time for a Mexican inventor to create the worlds first birth control.
Mexico is the 4th most biodiverse country on Earth, being home to 11% of the world's biodiversity.
Mexico is in North America, with a population of 126.2 million people. Its capital is Mexican City, and the currency is Mexican Pose. There are 68 indigenous languages spoken in Mexico including Spanish, Nahuatl, Maya, and Mixtec.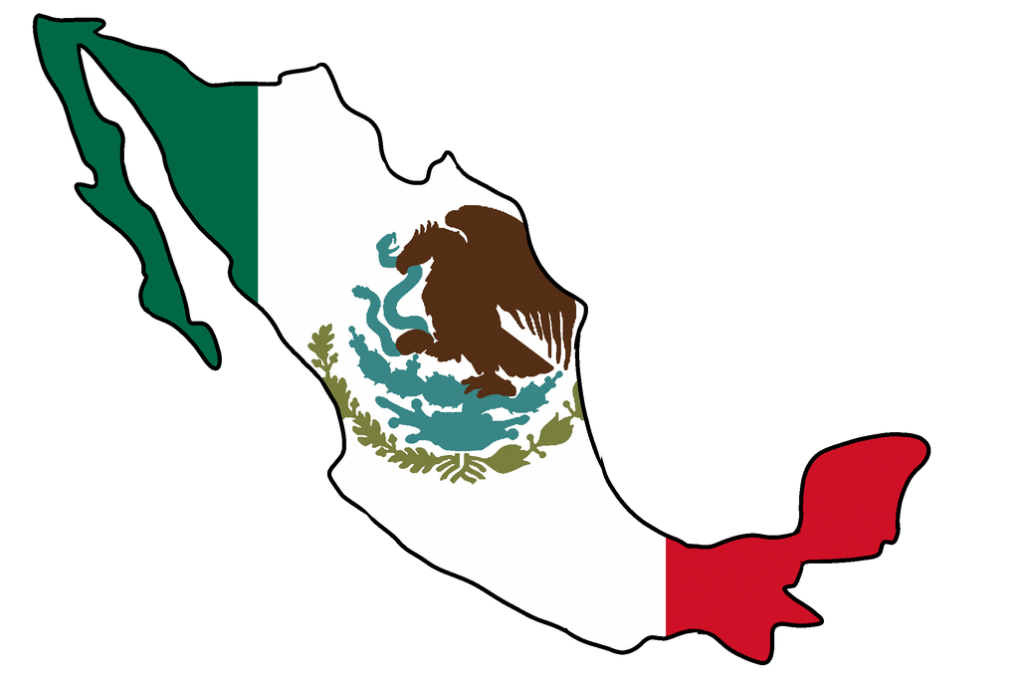 To download the flag and map:
Click on the image

Right-click and select Save Image As…