Guatemala is divided into 3 main parts: the sparsely-populated northern plains, the volcanic yet largely-populated central highlands and the agricultural Pacific lowlands. It is known as 'land of the eternal spring' as it boasts a warm, tropical climate.
Chocolate is originally from Guatemala.
Guatemala is in North America, with a population of 17.2 million people. Its capital is Guatemala City, and their currency is Guatemalan quetzal(GTQ).The official language in Guatemala is Spanish.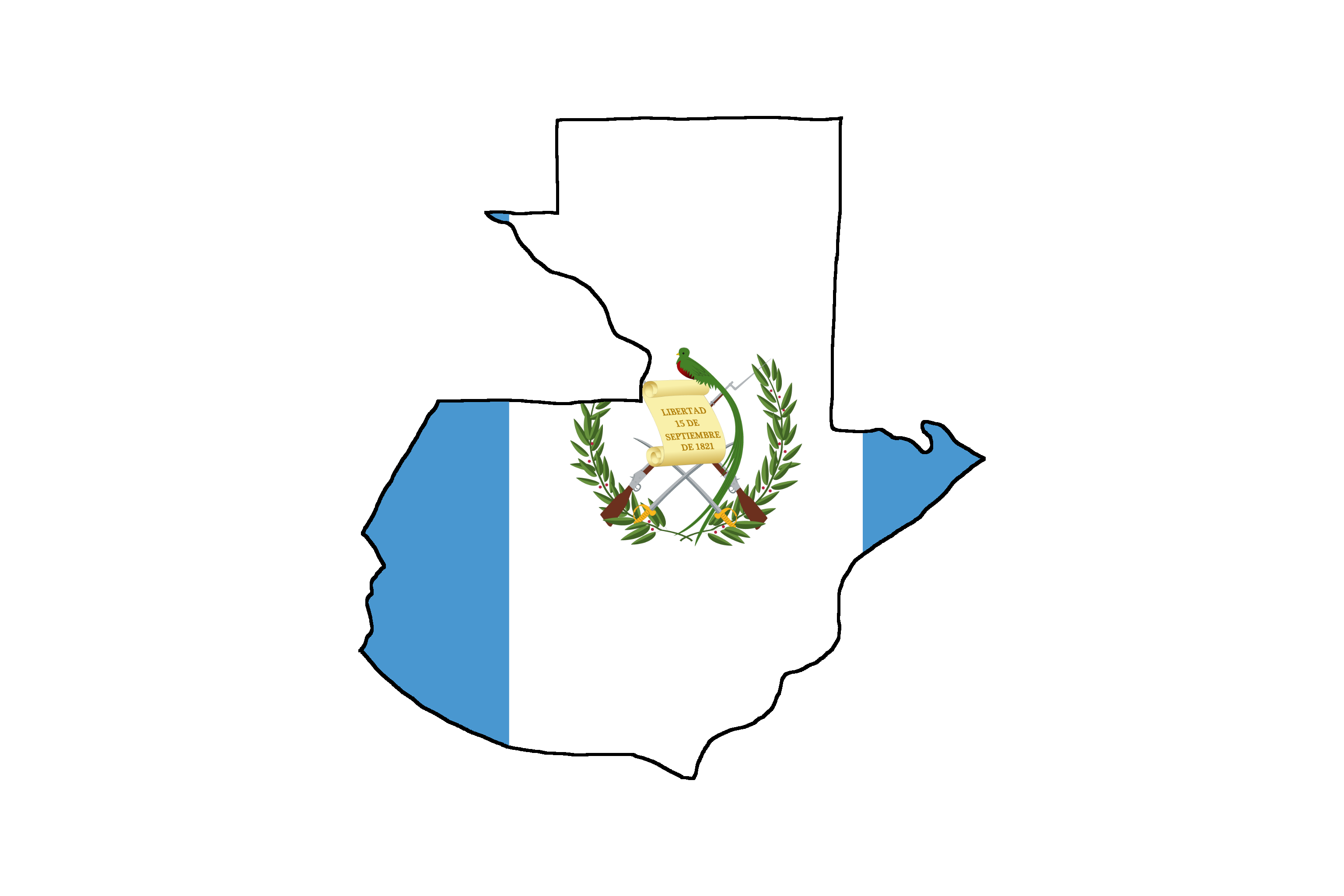 They celebrate many holidays including:
To download the flag and map:
Click on the image
Right-click and select Save Image As…