Dominica has nine volcanoes, one being Morne Diablotins which is a 6-hour hike.
Dominica national animal is a Sisserou parrot which is known for its pride and joy.
Dominica is in North America, with a population of 71,625 people. Its' capital is Roseau, and the currency is the Eastern Caribbean dollar. The official language is Spanish.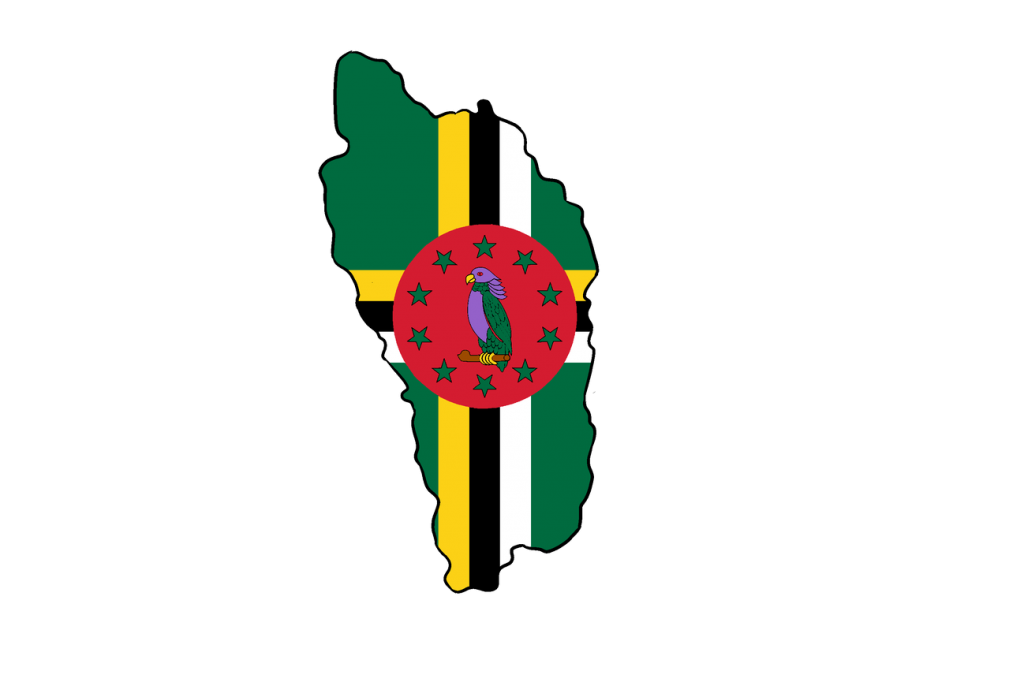 They celebrate many holidays including:
To download the flag and map:
Click on the image

Right-click and select Save Image As…