Russia has the world's longest railway measuring 5,700 miles.
The famous Russian wooden doll, matryoshka, has a link to Japan. The story goes that Russian artist Sergey Malyutin, who was working on a design for a Russian wooden doll, was gifted a Japanese daruma doll, which had other dolls hidden inside it. The first-ever matryoshka, consisting of eight dolls, was made in the 1890s by wooden doll master Zvyozdochkin, who used Malyutin's drawings.
Russia is in Eastern Europe, with a population of 144.5 million people. Its capital is Moscow, and their currency is Russian Ruble. The official language in Russia is Russian.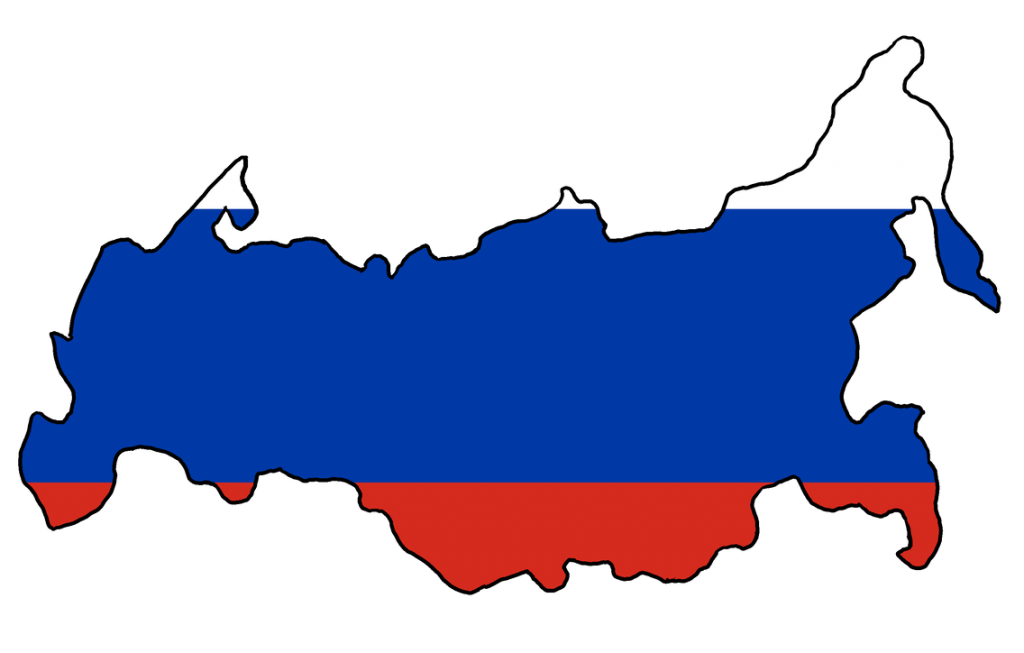 They celebrate many holidays including:
To download the flag and map:
Click on the image

Right-click and select Save Image As…