In France, it is unlucky to turn a baguette upside down.
The Statue of Liberty was a gift from France to the United States.
The Eiffel Tower was named after Gustave Eiffel and was built in preparation for the 1889 World's Fair.
France is in Western Europe, has a population of 66.99 million,  uses the Euro as their currency, and their capital is Paris. The official language is French.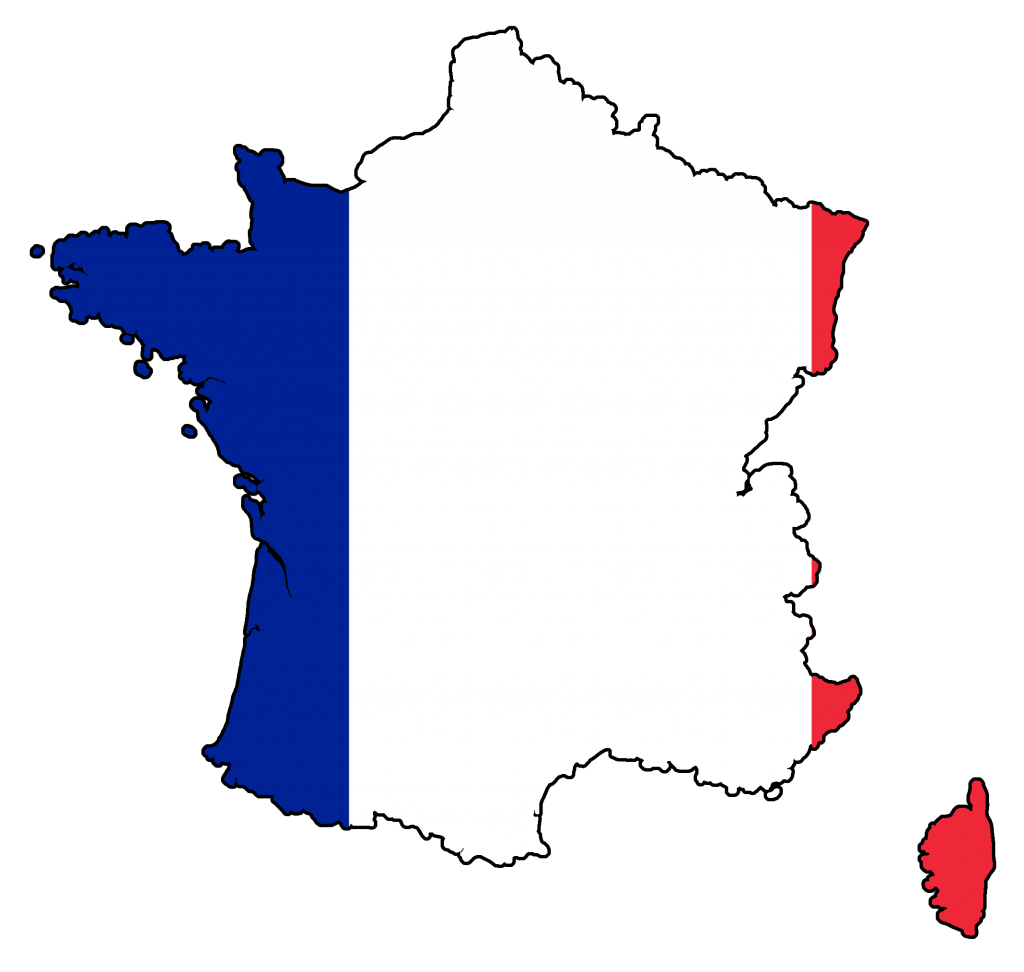 They celebrate many holidays including:
To download the flag and map:
Click on the image

Right-click and select Save Image As…