There are many famous Croatian inventions. The first system for identification of fingerprints was developed by Croatian Ivan Vučetić (1858-1925).
One of the most famous Croatians is Croatian inventor Nikola Tesla (1856-1943). He made many inventions for producing and transmitting electric power and owned more than 270 patents.
Croatia is in Southeast Europe, with a population of 4.08 million people. Its capital is Zagreb, and their currency is Croatian Kuna. The official language in Croatia is Croatian.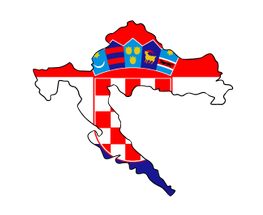 The celebrate many holidays including:
To download the flag and map:
Click on the image

Right-click and select Save Image As…