Vienna, the capital of Austria, has the world's oldest zoo which was founded in 1752.
Austria is a mostly mountainous country with the Alps covering the western and the southern parts and mostly gentle hills in the eastern and northern parts.
Austria is in Central Europe, with a population of 8.86 million people. Its capital is Vienna, and their currency is Euro. The official language in Austria is German.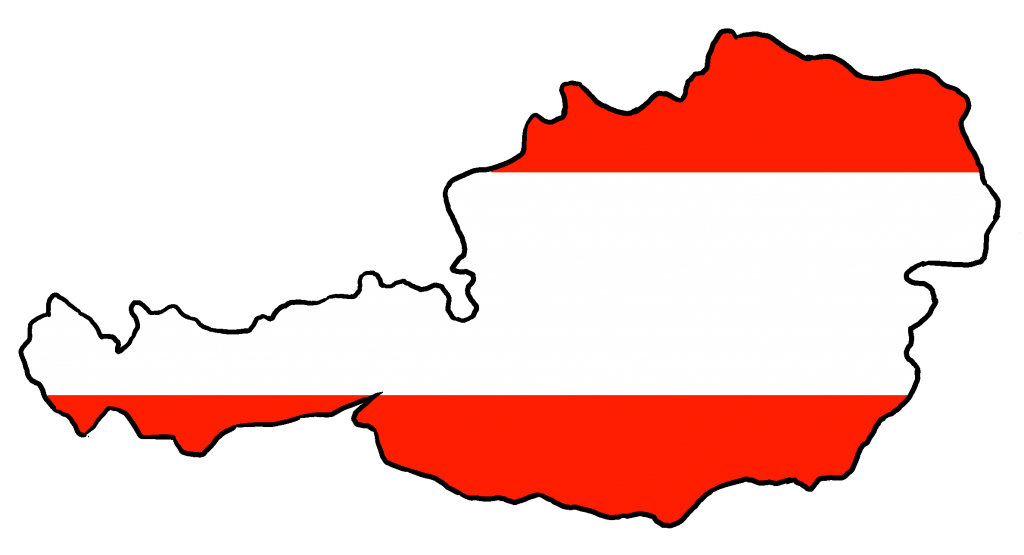 They celebrate many holidays including:
To download the flag and map:
Click on the image

Right-click and select Save Image As…