Aland Islands has a rule called Everyman's right. It means that you can camp anywhere, as long as you don't stay more than a few nights in the one place, don't light an open campfire, and aren't too close to a house on someone's private property.
There are 28,500 people in Aland, and there are 20,00 islands – which means that there is one island for roughly every 1.5 people!
Aland is in Europe, with a population of 28.5 thousand people. Its capital is Mariehamn, and their currency is Euro. The official language in Aland Islands is Swedish.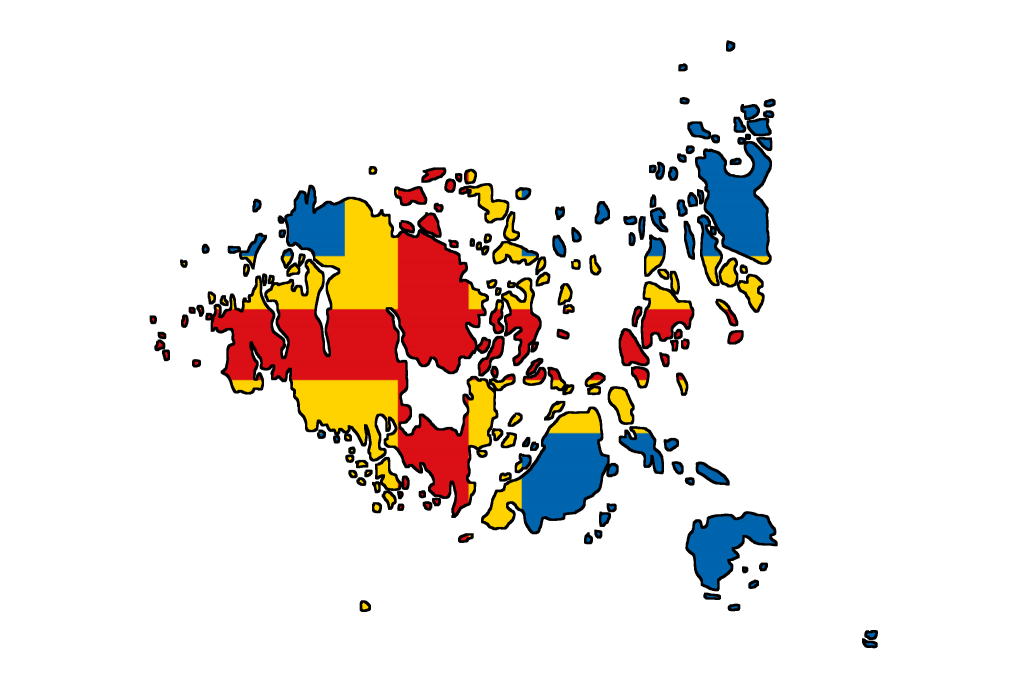 They celebrate many holidays including: 
To download the flag and map:
Click on the image

Right-click and select Save Image As…