The island has its own university, Greenwich University, which moved to Norfolk Island in 1998 from Hawaii. 
Norfolk Island celebrates their own public holiday on June 8, called Bounty Day and celebrates the arrival of the Bounty Muntineers in 1856.
Norfolk Island is located in Oceania, with a population of only two thousand people. Its capital is Kingston, and the currency is Austrailian Dollar. The official languages spoken in the Norfolk Islands are Norfuk and English.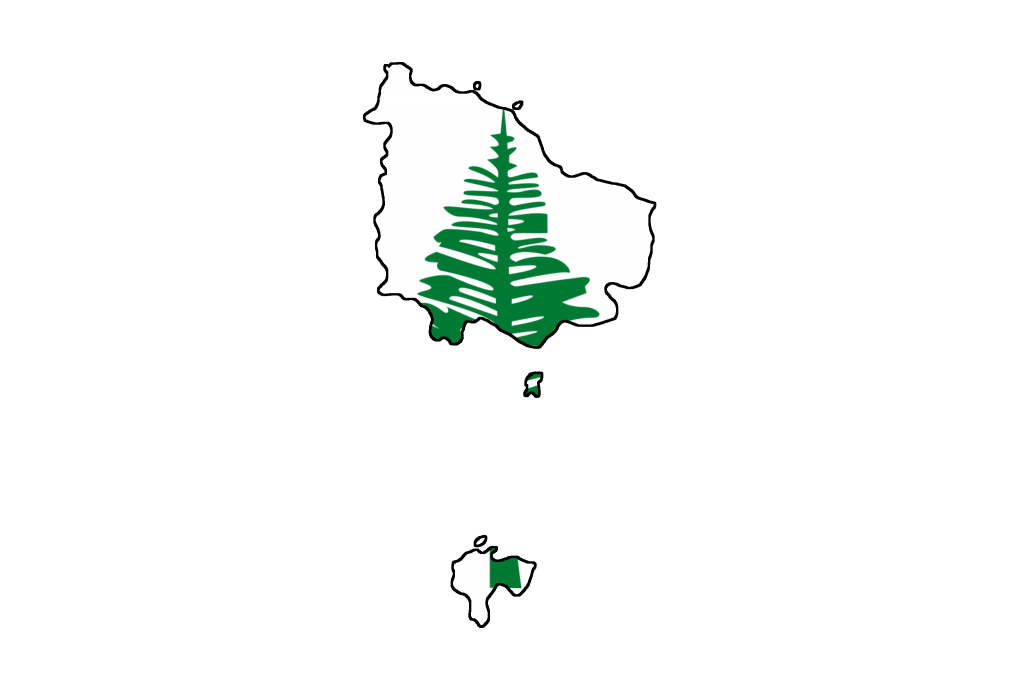 They celebrate many holidays including:
To download the flag and map:
Click on the image

Right-click and select Save Image As…