Today, Omanis are considered to be some of the most skilled shipbuilders in the world.
Birds from three continents–Asia, Europe and Africa–can be seen in Oman. Oman has been called 'the best-kept secret in the world of bird watching.'
Believe it or not, Oman is a country where crime is also almost nonexistent.
Oman is in Middle East, with a population of 4.7 million people. Its capital is Muscat, and their currency is Rial Omani (RO). The official language of Oman is Arabic.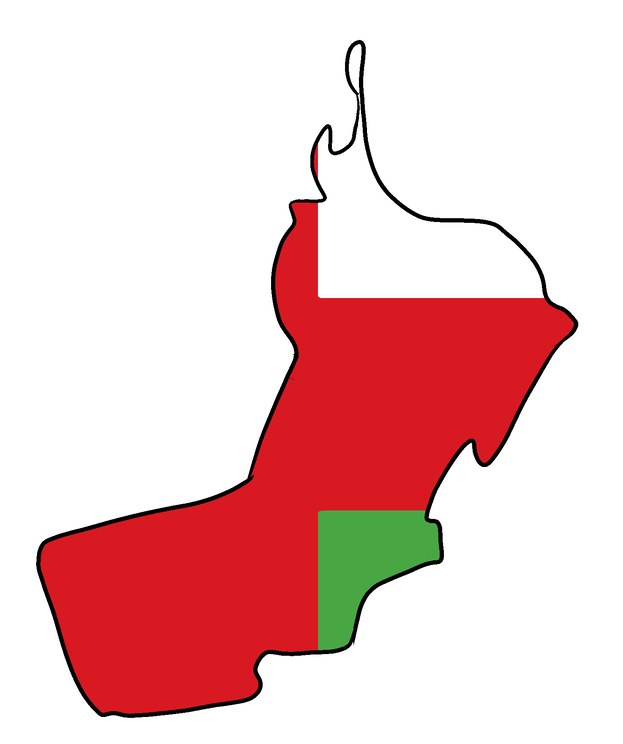 They celebrate many holidays including:
It has five world heritage sites:
It also has one national park:
To download the flag and map:
Click on the image

Right-click and select Save Image As…