Hong Kong means "fragrant harbor" in Chinese. One of its regions, Kowloon, means "nine dragons".
While Hong Kong is mostly know for towering skyscrapers, there are 40 percent of the territory made up of country parks and nature reserves.
Hong Kong is in East Asia, with a population of 7.5 million people. Its currency is Hong Kong Dollar. The official languages spoken in Hong Kong is Chinese (Cantonese) and English.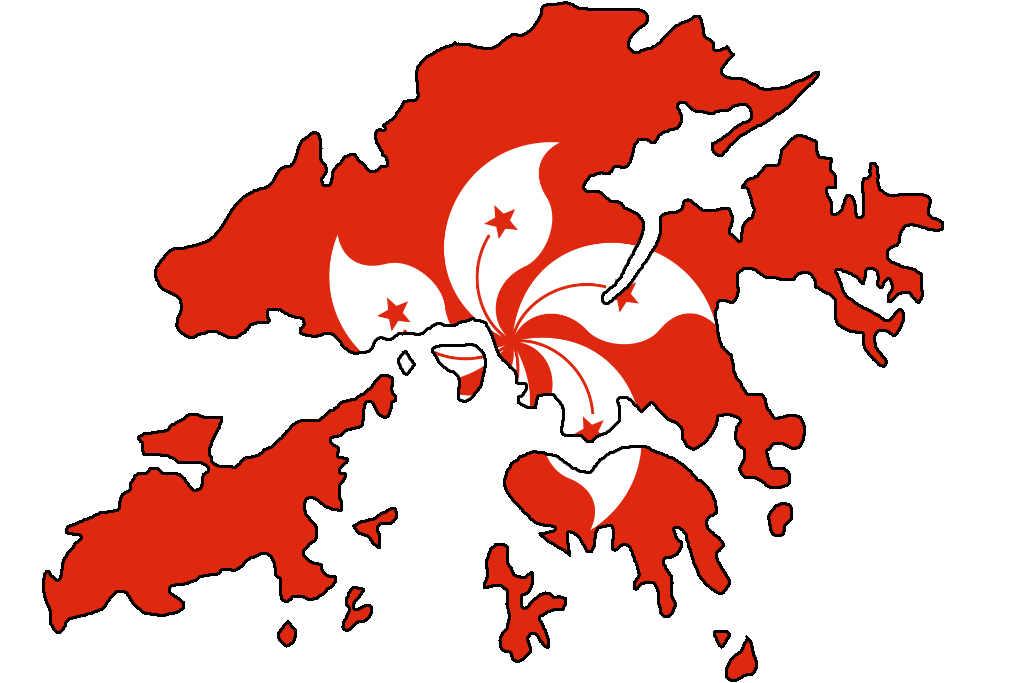 They celebrate many holidays including:
It has no world heritage site but has 25 country parks including:
To download the flag and map:
Click on the image
Right-click and select Save Image As…