Mozambique is three times the size of the U.K.
Football is the most popular sport in Mozambique.
Mozambique's coastline is a major attraction for visitors. The beaches are known to be beautiful as well as its amazing marine wildlife and rich coral reefs.
Mozambique is in East Africa, with a population of 29.5 million people. Its capital is Maputo, and their currency is Mozambican Metical. The official languages in Mozambique is Swahili, Mwani, Chewa, and Tsonga.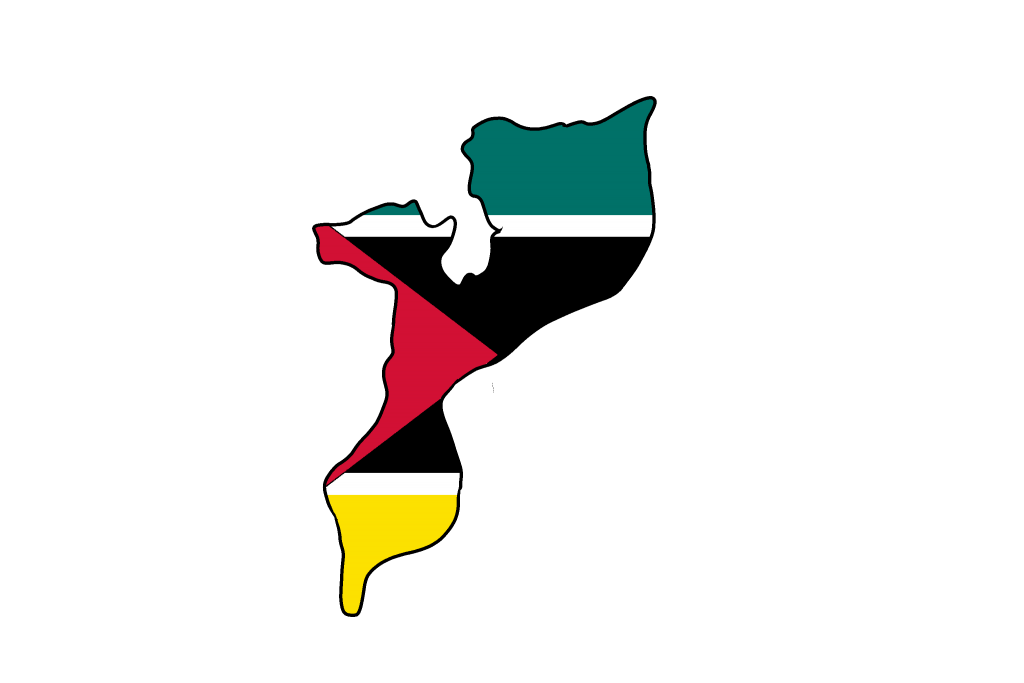 They celebrate many holidays including:
To download the flag and map:
Click on the image
Right-click and select Save Image As…