The largest rivers in Mali are the Niger and Senegal. This river is considered to be the lifeblood of Mali.
Mali is famous worldwide for its African musicians, most notably Salif Keita.
Mali is in West Africa, with a population of 19 million people. Its capital is Bamako, and their currency is West African CFA franc. The official language in Mali is French.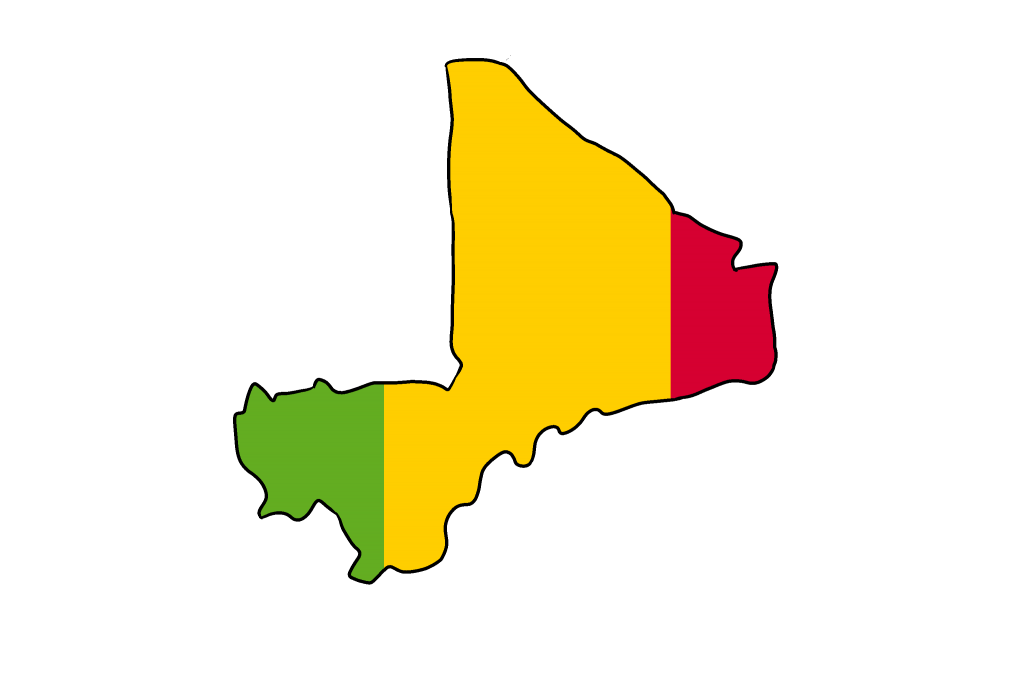 They celebrate many holidays including:
To download the flag and map:
Click on the image
Right-click and select Save Image As…