Madagascar is the world's forth largest island. The island is bigger than Spain, Thailand, Sweden and Germany.
It took humans 300,000 years to discover the island. The earliest settlement on the island was as late as 500 AD.
Bare-knuckle fighting is a national sport.
Madagascar is in East Africa, with a population of 26 million people. Its capital is Antananarivo, and their currency is Malagasy Arairy. The official languages in Madagascar is Malagasy and French.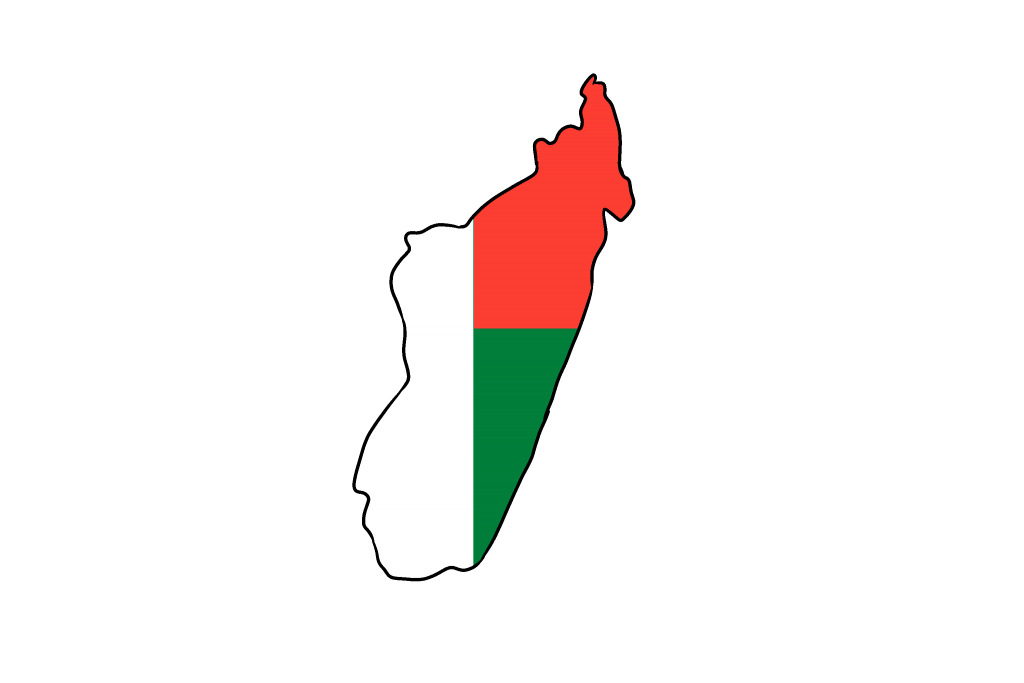 They celebrate many holidays including:
To download the flag and map:
Click on the image
Right-click and select Save Image As…