The coastline in Guinea has a length of 200 miles. The country also features many beautiful beaches including the famous Sobane and Bel Air beaches.
Of Guinea's 94,926 sq. miles of land, 35% of it is protected for the conservation of wildlife and forests.
Guinea is in West Africa, with a population of 12.41 million people. Its capital is Conakry, and the currency is Guinea Frank. The official language spoken in Guinea is French.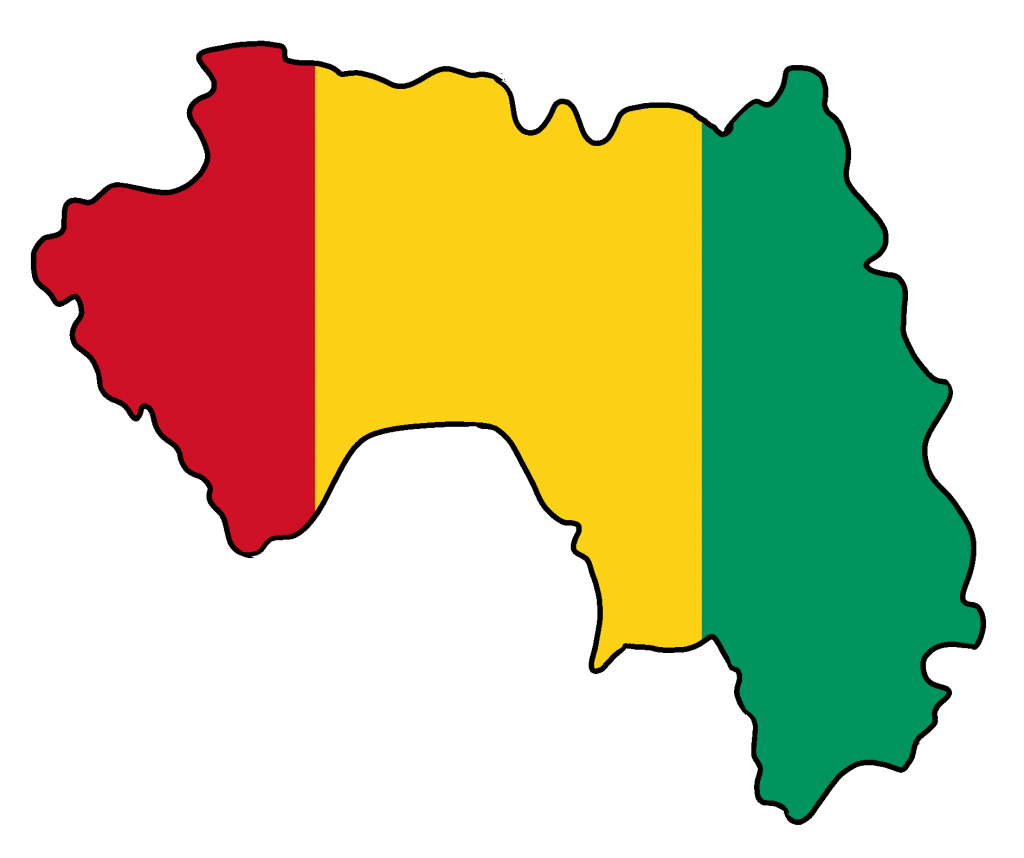 They celebrate many holidays including:
To download the flag and map:
Click on the image
Right-click and select Save Image As…