Djibouti has the world saltiest lake in the world – Lac Assal – which is even saltier than the Dead Sea. The lake is also the lowest point both in Djibouti and on the entire continent of Africa. 
In Djibouti, Christmas is celebrated on a January 7th instead of December 25th. 
Djibouti is in Eastern Africa, with a population of 0.92 million people. Its capital is Djibouti, and their currency is Djiboutian franc. The official languages are French and Arabic.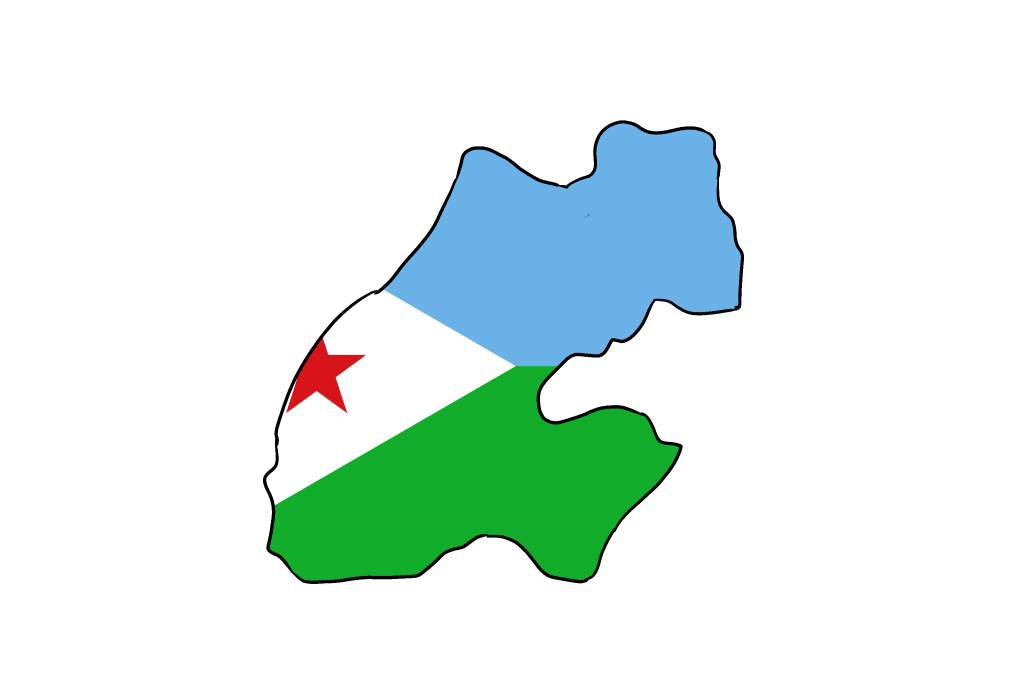 They celebrate many holidays including: 
To download the flag and map:
Click on the image
Right-click and select Save Image As…