Côte d'Ivoire is the world's largest exporter of cocoa, which is used to make chocolate.
Côte d'Ivoire was once called the "teeth coast" due to the trade in ivory.
Côte d'Ivoire is in Western Africa, with a population of 26 million people. Its capital is Yamoussoukro, and there currency is West African CFA franc. The official language is French.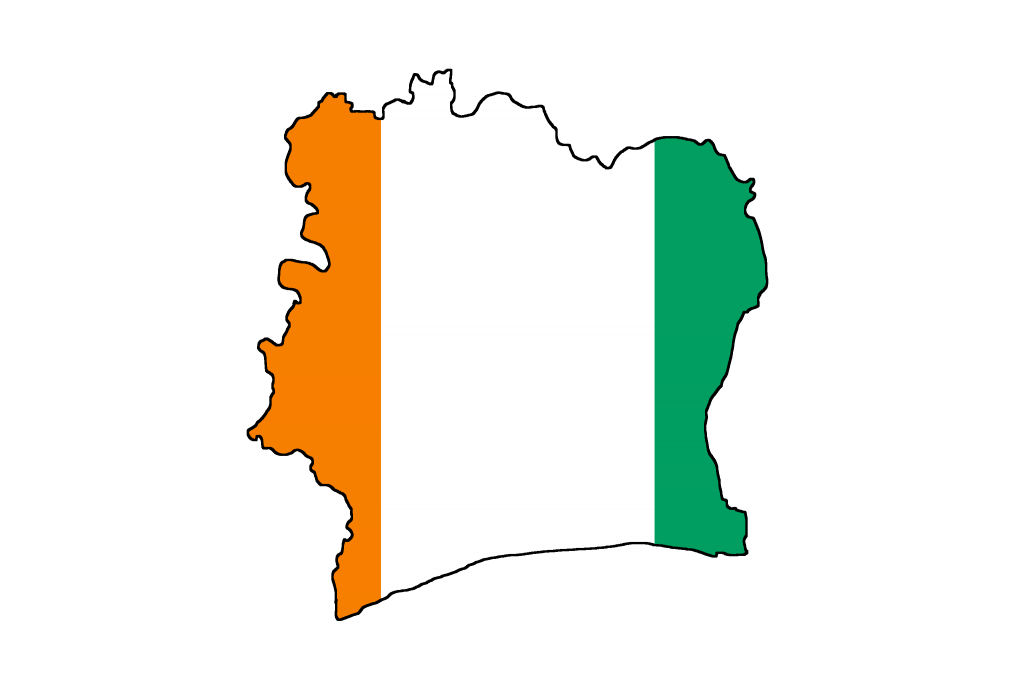 They celebrate many holidays including: 
It has four world heritage sites: 
It also has eight national parks including: 
To download the flag and map:
Click on the image
Right-click and select Save Image As…