Cameroon is very geographically and culturally diverse which has about 230 spoken languages and is one of the wettest country in Africa. 
Cameroon is also the first country in Africa to make it to the quarter-finals of FIFA world cup.
Cameroon is in Africa, with a population of 26.55 million people. It's capital is Yaoundé, and their currency is Central African CFA franc. The official languages in Cameroon are French and English.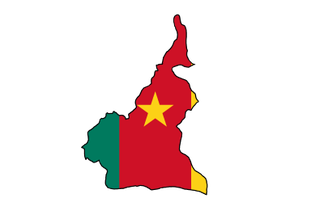 They celebrate many holidays including: 
To download the flag and map:
Click on the image
Right-click and select Save Image As…