Botswana is the worlds biggest diamond producing country in terms of value and the second biggest in terms of production.
Botswana is also the most sparsely populated country in the world. About 80% of Botswana's landscape is covered by the Kalahari Desert.
Botswana is in Northern Africa, with a population of 2.35 million people. Its capital is Gaborone, and the currency is Botswana pula. The main language spoken in Botswana is English.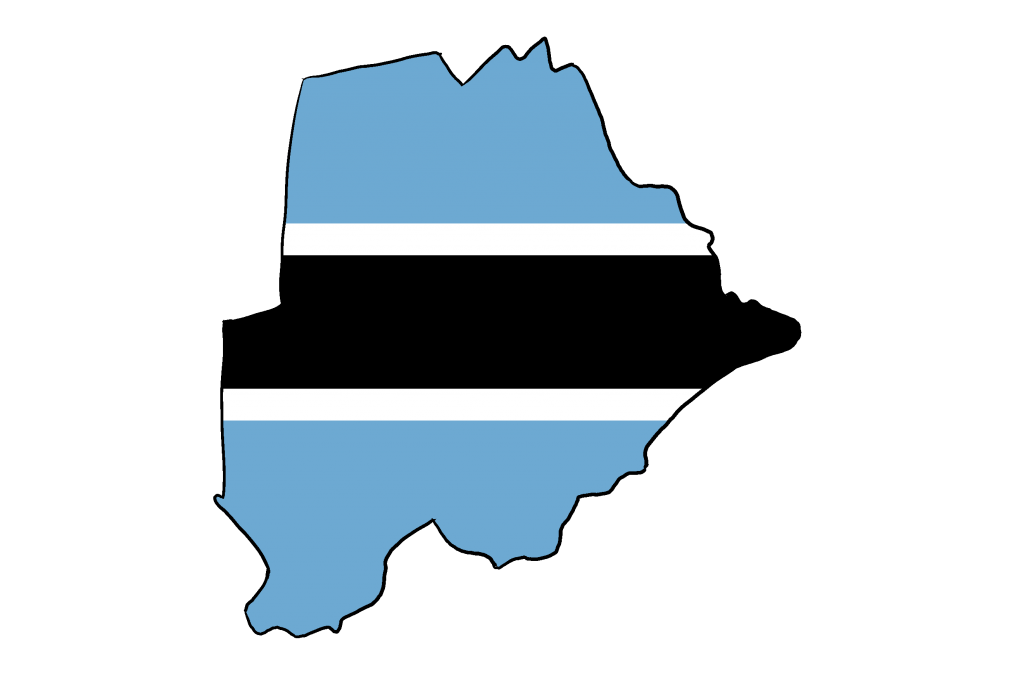 They celebrate many holidays including:
To download the flag and map:
Click on the image
Right-click and select Save Image As…