Guyana is an Amerindian word meaning "land of many waters." The longest river in Guyana is the Essequibo River, which is 627 miles long.
According to the Worldwide Waterfall Database's rankings of the top waterfalls in the world, Guyana is home to the No. 2 waterfall – Kaieteur Falls. This waterfall has a single drop of 741 feet which is considered to be the largest single-drop waterfall by volume in the world.
Guyana is in South America, with a population of 780 thousand people. Its capital is Georgetown, and their currency is Guyanese dollar(GYD). The official language spoken in Guyana is English.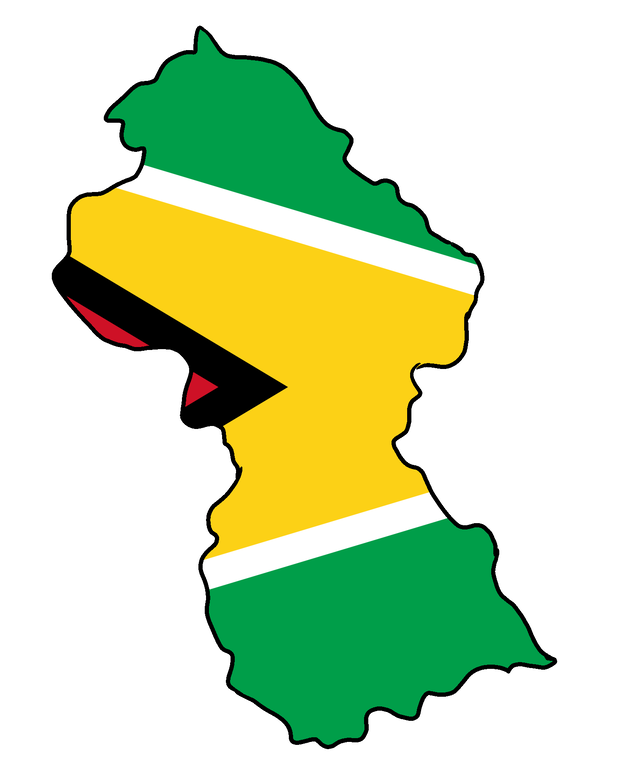 They celebrate many holidays including:
To download the flag and map:
Click on the image

Right-click and select Save Image As…