Grenada's highest mountain is Mount Saint Catherine with 840 meters (2,756 feet).
Grenada's National animal is the Cuban Trogon known for very colorful with a greenback, blue crown, redbelly, beak, white throat, and chest.
Grenada is in North America, with a population of 111,454 people. Its' capital is Saint George's, and the currency is the Eastern Caribbean dollar. The official language is English.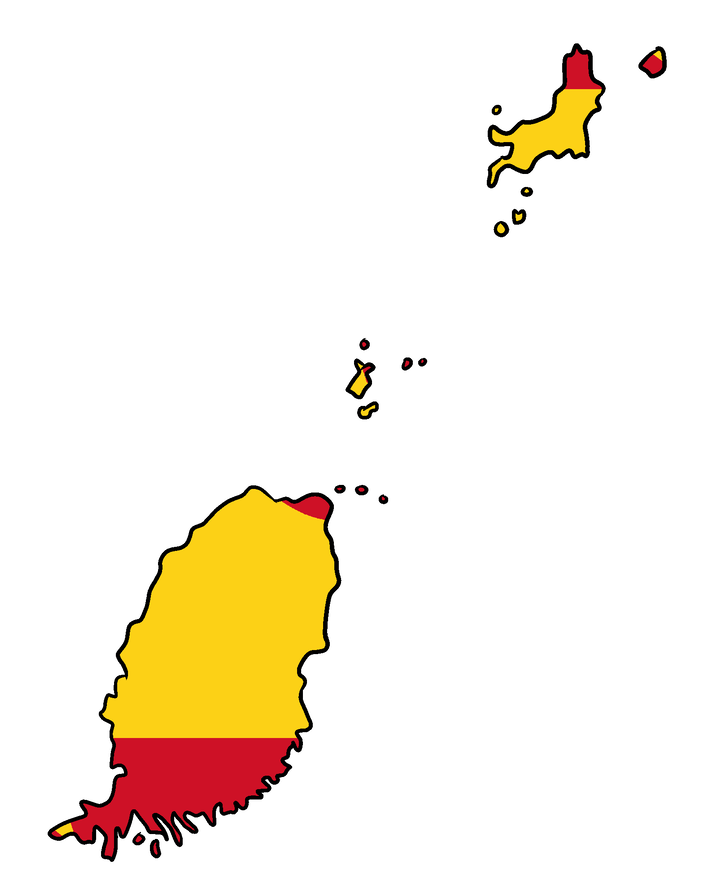 They celebrate many holidays including: 
To download the flag and map:
Click on the image

Right-click and select Save Image As…