Greenland was known as the "Land of People".
Greenland's national animal is the Polar Bear which known as the "white bear" because of the white fur it has.
Greenland is in North America, with a population of 56,877 people. Its' capital is Nuuk, and the currency is the Danish Krone. The official language is Greenlandic.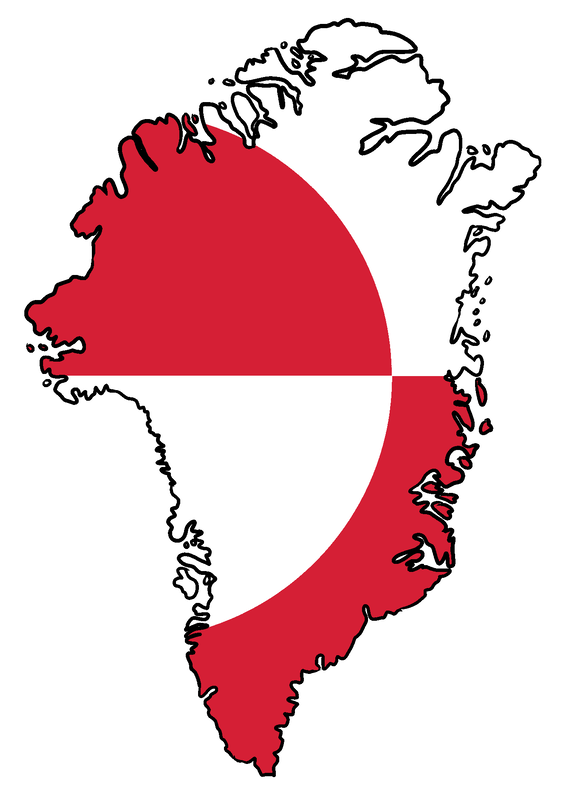 They celebrate many holidays including:
It has three World Heritage Sites:
It also has three National Parks including:
To download the flag and map:
Click on the image

Right-click and select Save Image As…